Katie Henderson | TRANSPORTATION INTERMEDIARIES ASSOCIATION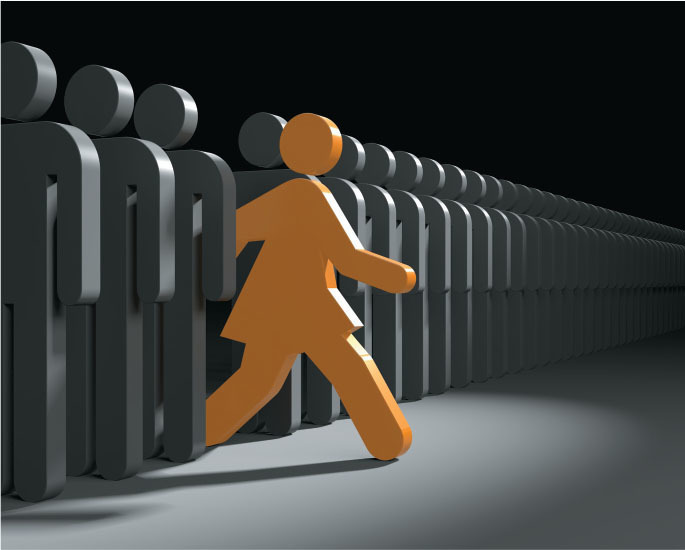 OVER THE PAST 20-30 years, the presence of women in the logistics industry has steadily increased, and as the industry continues to evolve, women are emerging as leaders and paving the way for more women in the future. As females became more established, TIA and Women in Trucking started presenting the Distinguished Women in Logistics award at the TIA Capital Ideas Conference. In addition to the annual award, TIA also hosts a women's networking luncheon, one of the most well-attended lunches at the meeting. With the success and popularity of these events, TIA was presented with new challenges:
How can this group stay connected throughout the year?
What else can we do to support women in the industry?
Should we continue to exclude men from these future conversations?
The Women in Logistics Committee has been around for some time but had become inactive in recent years. However, in the summer of 2021, TIA Staff began an initiative to relaunch the committee. Sarah Ruffcorn and Liz Wayne will serve as the committee co-chairs and work with TIA Staff to develop a revised mission and vision for the group. Both Liz and Sarah serve on the TIA Board of Directors and have forged unique paths in their careers, making them ideal candidates to lead the committee in a new direction.
MOST WOMEN IN LOGISTICS EITHER RANDOMLY FALL INTO THEIR POSITIONS OR GROW UP IN TRANSPORTATION BUT RARELY PURSUE THESE CAREERS ORGANICALLY.
Sarah Ruffcorn, CTB, is the President of Trinity Logistics, Inc., based in Seaford, Delaware. Trinity Logistics, a Burris Logistics Company, has seven Regional Service Center logistics offices and over 100 agent offices throughout the United States. Sarah has been with Trinity for more than 19 years, serving in multiple capacities before accepting her current role as president. She is a proponent of servant leadership and is a coach and mentor to other professionals in the field. Sarah was voted the 2015 Delaware Business Times Best 40 Under 40 and was a Top 5 finalist for the "Distinguished Woman in Logistics" award in 2019. As president, Sarah has implemented significant changes at Trinity, such as companywide compensation rollouts, numerous operational software implementations, several departments' restructures, and executive realignment.
Liz Wayne is the Owner & President of Able Transport Solutions, Inc., based in Fort Calhoun, Nebraska. She is entering her 20th year in the industry and 14 years as a TIA Member. Before starting her own company in 2014, Liz spent 11 years serving in various roles for multiple trucking and logistics companies. She established Able Transport Solutions to bring her passion for the industry to her employees, customers and carriers. Liz currently manages a team of 30 employees as her company continues to grow.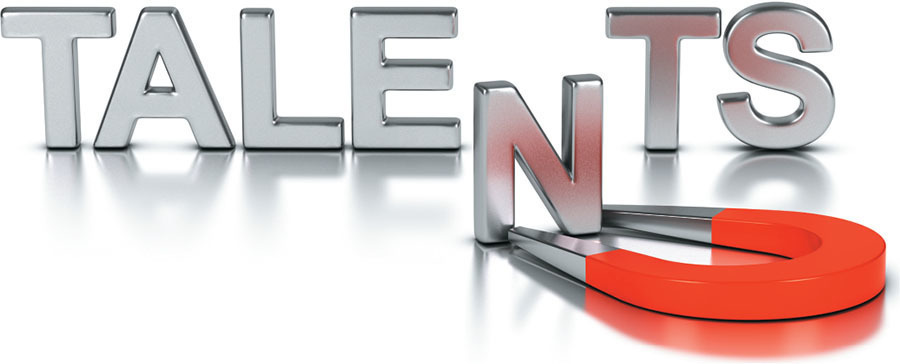 Committee Mission
Once the Women in Logistics Committee chairs signed on, the first order of business was to establish a mission. In a field where women are on the rise, very few women are aware of the industry as a potential career option. Most women in logistics either randomly fall into their positions or grow up in transportation but rarely pursue these careers organically. Therefore, the first part of the mission became clear; raise awareness of the industry to recruit a larger female audience.
However, a second component needed to be established, as it is one thing to attract new women to the industry but is another to retain them. Additionally, there needed to be an aspect of the general mission to serve women already active in the field and who wish to continue advancing their careers. The key to satisfying both needs would be to incorporate a component to supporting the professional development of women in the industry.
Finally, there remains the question of whether to continue excluding men from joining the conversation. Traditionally, the committee had been solely comprised of women; however, it was unanimously decided that men should also be eligible to participate. In keeping with the mission to recruit and develop women in the logistics industry, it is vital to include a male perspective. Several men in the industry wish to bring more women into their organizations and learn how to create more inclusive opportunities. Therefore, to be impactful, it is imperative to welcome all genders, and to form a community to support the recruitment and growth of women in the industry.
Thus, the mission statement for the TIA Women in Logistics Committee is: "A community of 3PL professionals encouraging the recruitment and development of women in logistics."
"We are excited to revitalize this committee to encourage, support, and develop women in our industry," Ruffcorn said "Anyone can be a part of helping us make TIA stronger and improve the lives of those around us." Wayne added, "I'm very excited to get this committee relaunched. I believe in the mission, and although we have come very far, even in my 20 years in the space, there is room for more women in the industry in all positions … I envision a group made up of men and women TIA Members, who together are on the mission of encouraging the recruitment and advancement of women in logistics."
With enthusiastic new leadership, a revised mission, and a more inclusive approach, TIA is optimistic about the potential for the newly revamped committee, which will officially relaunch in 2022.
Katie Henderson is one of TIA's Sales Managers and has been with the Association for over six years. To learn more about the Women in Logistics Committee or how you can become involved, please contact [email protected]
Image credits: PALTO/SHUTTERSTOCK.COM, SHUTTERSTOCK.COM/OLIVIER LE MOAL