Chris Burroughs | TRANSPORTATION INTERMEDIARIES ASSOCIATION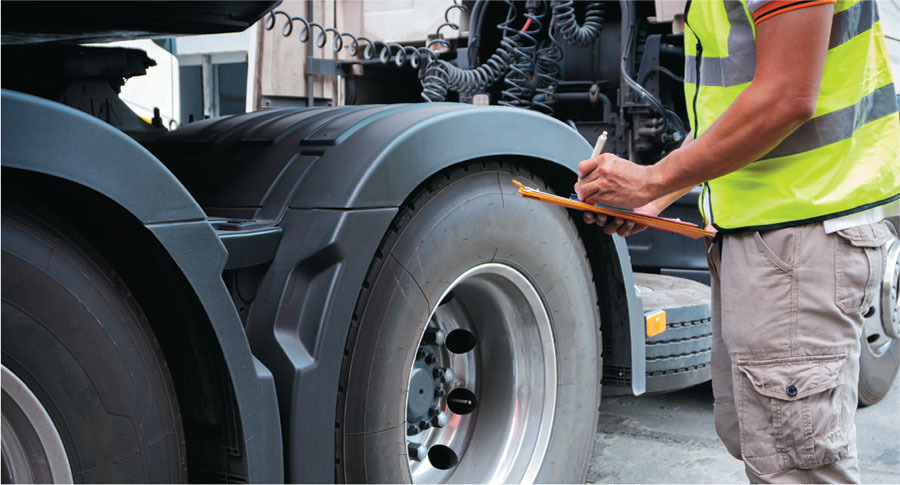 THIS YEAR HAS been an unusual one in Washington, D.C.; the city remained largely shut down for the first few months, then re-opened by relaxing the mask mandate and occupancy limits, then quickly reinstating the protective measures. The U.S. Capitol building has remained closed to the public since the events of January 6, with no actual timetable to ease restrictions of entering the building. All this being said, TIA moved forward with a successful in-person 2021 TIA 3PL Policy Forum held September 28-29. Nearly 100 TIA Members from across North America traveled to our nation's capital to meet with lawmakers and their staff. TIA remains committed to advancing our advocacy for our legislative goals, which will significantly affect the overall TIA Membership.
OUR TOP PRIORITY LEGISLATION, H.R. 3042: THE MOTOR CARRIER SAFETY SELECTION STANDARD ACT OF 2021 (MCSSS), HAS GARNERED INCREDIBLE SUPPORT FROM BOTH SIDES OF THE POLITICAL AISLE.
At the time of this writing, the bipartisan infrastructure bill is not yet on President Biden's desk but is in its final stages. There are still plenty of hurdles and obstacles in the way before becoming law, but it looks as if the sweeping surface transportation reauthorization bill will be signed into law. Included in this massive legislation are three provisions that TIA is proud to support. First and foremost, TIA's signature language regarding the role of dispatch services in the supply chain. TIA Members have complained about these illicit entities that arrange transportation for multiple motor carriers under the definition of a bona fide agent. This legislative language will require the Department of Transportation (DOT) to clarify this type of relationship and its role in freight brokerage.
Additionally, the language clarifies existing fines and penalties for unlawful brokerage activities—including brokering without a license. It also requires the DOT to review the National Consumer Complaint Database (NCCDB,) a tool supposedly "utilized" by the Federal Motor Carrier Safety Administration (FMCSA) to identify bad actors in the supply chain via complaints from the public and industry stakeholders. There is no enforcement mechanism behind it, so it is nothing more than a useless platform. This language would initiate a review of the database and subsequent action. Third, language that would help ease the driver shortage by creating a pilot program to lower the commercial driving age to 18, as the current workforce is aging out. TIA is proud to secure these victories for our 1,800 Member Companies in the bipartisan infrastructure package.
Our top priority legislation, H.R. 3042: The Motor Carrier Safety Selection Standard Act of 2021 (MCSSS), has garnered incredible support from both sides of the political aisle. The MCSSS currently has a total of 10 co-sponsors split equally across party lines, who have joined TIA in support of this critical legislation. This is an excellent change from the previous versions of the bill, which has unfortunately fallen strictly on party lines. This means the narrative surrounding the issue of the carrier selection process is more focused and defined. Congressional offices are viewing this as an issue of safety—not liability—as it should be. TIA has accurately taken the conversation out of the courtroom and onto the highways. This is a common-sense solution to a significant safety concern in the supply chain, where 90% of motor carriers are "unrated" because FMCSA has an outdated and broken safety rating process.
Secondly, the Customs-Trade Partnership Against Terrorism (C-TPAT) program has reemerged as a top legislative priority after, quite frankly, languishing on the back burner. TIA has worked again with Republicans and Democrats on introducing S. 2322: The C-TPAT Pilot Program Act of 2021. The bill enjoys no opposition from private sector groups, and TIA has successfully mitigated any pushback from the Administration, which historically has been the main opposition and hurdle. The legislation would create a pilot program for 10 DOT-licensed property brokers to participate in the C-TPAT program and hopefully make future enrollment for all DOT brokers that wish to participate. This is an issue of competitive disadvantage for TIA Members who are often eliminated as potential transportation service providers. The legislation is on a great trajectory to become law with Senators John Cornyn (R-TX), Bob Menendez (D-NJ), Tom Carper (D-DE), and Tim Scott (R-SC) signing on as co-sponsors.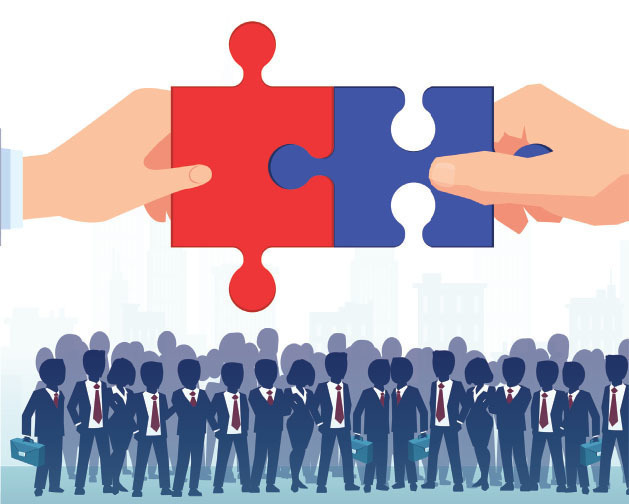 TIA Advocacy is undertaking two new projects to support TIA Members by protecting them and their bottom lines, as we turn our attention to address legislation known as the Business Activity Tax Simplification Act (BATSA). Over the past years, TIA Members have been targeted to pay business taxes to states in which they are not domiciled but contract with a motor carrier. Revenue hungry states have created "nexus" or "franchise" taxes saying TIA Members generated economic revenue in State X while residing in State Y; therefore, you owe State X a tax on the goods that were delivered. For example, a 2008 Tax Administration Memo from the state of Michigan says a nexus is created when a business enters the state boundaries two or more times in a calendar year. TIA is working with congressional leaders on addressing this concern through bi-partisan legislation from previous Congresses.
TIA also codifies our presence at our ports by supporting H.R. 4996: The Ocean Shipping Reform Act of 2021. This measure is the most robust action taken in the transportation maritime industry in over 15 years. This legislation seeks to address several key issues that affect TIA Members at the ports, including port congestion, detention and demurrage, and retaliatory efforts on behalf of the shipping lines.
TIA Advocacy is very strong at the moment by the Association leveraging our relationships with Members of Congress, their staff, and Federal regulators. Additionally, we heavily leverage TIAPAC to continue to support Members of Congress who support our industry. We have been active with events throughout the year. Our reputation on Capitol Hill due to our great members and their engagement yearround has never been better. TIA looks forward to a tremendous 2022 and the Second Congressional Session of 117th Congress.
Chris Burroughs is Vice President of Government Affairs at TIA. For additional information on TIA's advocacy efforts or to learn how you can become more involved in these efforts, please contact [email protected]
Image credits: ISTOCK.COM/1933BKK, ISTOCK.COM/FEODORA CHIOSEA