Paul Leahy, CAE | TRANSPORTATION INTERMEDIARIES ASSOCIATION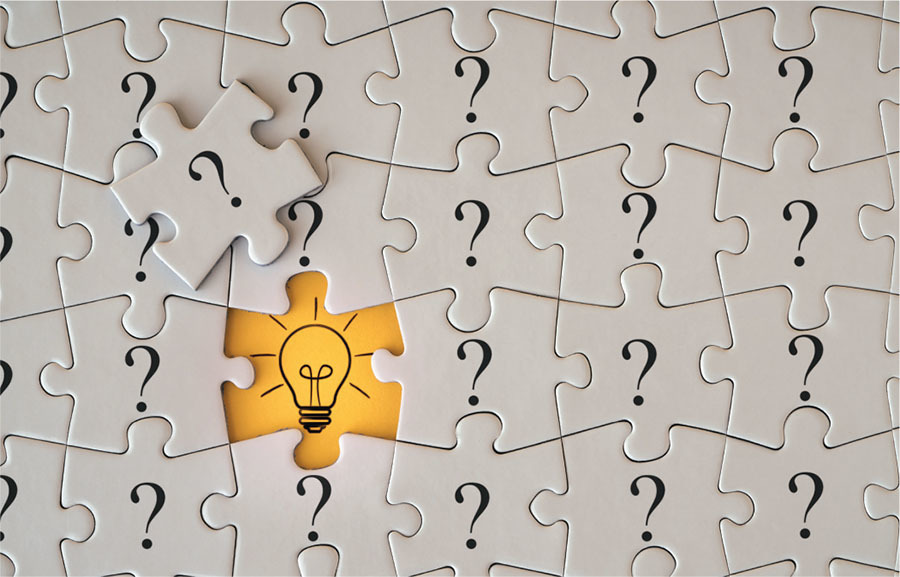 DECEMBER IS AN ideal time to sit back and reflect on the year that was. We hope it was a successful one for you as life began a return to normal and 3PL professionals continued to demonstrate their critical role in the economy, even as the supply chain experienced unprecedented challenges. We hope that your company found stability or continued to grow and expand, and that you found TIA tools and resources valuable while doing so. Perhaps you were able to customize a TIA model contract and protect your business. Or maybe you used a sample framework to expand your services and make your company more attractive to clients. The Member Resource Library continues to grow with excellent information and resources developed by experts in the industry to support your business. Make sure you bookmark the TIA Website and check back regularly for updates and new resources.
Membership with TIA continues to lend credibility in the industry, with many members proudly displaying the logo on their website and mentioning their membership in discussions with shippers and carriers. Members enjoy additional exposure in the industry with the TIA Member designation on leading load boards and inclusion in the TIA Industry Buyers Guide. Many shippers and carriers prefer to work with TIA Members because they know that TIA Members are the most knowledgeable, ethical, and credible brokers in the industry.
In 2021, we launched a new virtual platform, TIA Connect, and it continues to grow as members seek and find solutions to industry challenges and lean on each other to get stronger and more knowledgeable. Members found answers on various topics, such as preferred TMS, general and niche insurance needs, tanker rules, hazardous materials regulations, and much more. We hope you continue to find and connect with peers in the industry, and together, find solutions to complex issues in logistics.
The TIA Watchdog platform also continues to be a crucial tool for carrier vetting. Used alone or in conjunction with other TMS and software packages, members avoid costly headaches by making better decisions on the carriers they use. Several new integration options in 2021 increased the reach and value of the platform, with plans to continue growth in 2022.
What a year you were, 2021! You provided challenges but also opportunities to find success and celebration. For instance, we got back to in-person events for the first time in almost two years. Hundreds of members descended upon Washington, D.C. in September for the TIA Policy Forum and an opportunity to advocate for the profession. Meeting with over 200 Members of Congress and their staff, TIA Members sought the support of H.R. 3042, the Motor Carrier Safety Selection Standard Act of 2021, support on S. 2322, the C-TPAT Pilot Program Act of 2021, and voiced strong opposition to the PRO Act. It was a great example of the 3PL professional community coming together, and just one way TIA continues to support all Member Companies by representing you on Capitol Hill. Whether you participated in the Policy Forum or not, we encourage you to stay up to date by reading the weekly Government Affairs newsletter and listening to the Advocacy Insights Podcast. Find out more about how TIA is working hard for you and presenting your interests.
WHAT A YEAR YOU WERE, 2021. YOU PROVIDED CHALLENGES BUT ALSO OPPORTUNITIES TO FIND SUCCESS AND CELEBRATION.
In November, we were also delighted to host members at the 3PLXTEND Conference to talk logistics, strategize, and seek efficient and cost-effective solutions to complex problems. A robust education program was complemented by opportunities to network and reconnect. If you are not entirely comfortable yet with traveling for business, we hope you will join us in San Diego at the 2022 Capital Ideas Conference April 6-9, 2022. And if you are still apprehensive, we hope you take advantage of one of our stellar online education courses to support your professional development.
Let's be honest; we've missed you all. Plans for 2022 include visits to TIA Member offices, coordinated regional meetings, and other opportunities to connect, learn and grow. We want to visit with you, learn more about your companies, and continue to develop resources for you.
Here at TIA, we are proud of the many accomplishments of the 3PL community, specifically of TIA Members. In addition to great strides in advocacy and public relations, we welcomed more than 50 TIA Members to the Certified Transportation Broker (CTB) club. Congratulations to those who put in the time and effort to demonstrate their expertise in and commitment to the logistics industry!
The last few years proved that our dedication and commitment to our members does not ebb and flow with the economy and that your commitment to TIA is stronger than ever. We are grateful to all our members. We are incredibly thankful to those who have renewed their membership for 2022 and encourage those who have not to reach out to us with comments, questions, or concerns. How can we support your organization's goals in 2022?
No matter what goals you have set for your business or where you sit within the company, TIA has the resources to help you succeed. Not sure where to start? Feel free to contact us at [email protected]. We will point you in the right direction.
Paul Leahy, CAE, is TIA's Director of Member Services and responsible for directing the Association's membership recruitment and retention efforts. He can be reached at [email protected].
Image credits: VECTORSUN/SHUTTERSTOCK.COM, ISTOCK.COM/BUSRACAVUS