Winston Aston | TRANSCREDIT, INC.
YES, I AM talking about you—the freight broker. As the "man in the middle" you have risks coming at you from the top and bottom of your business model.
Your first role, of course, is as a salesperson securing shippers for your business. Without shippers you have no income, but there are caveats—what if the shipper doesn't pay you?
Ouch! Not only did you not get paid, but instead get a double wammy in that you still have to pay the trucking company that delivered the load. So how do you mitigate these risks?
There will be more on this later.
For now, let's turn to the other risk you face. It is a lot more complex due to the uncertainties that are inherent in turning your livelihood over to someone else—the trucking company—that you are going to depend upon to deliver the goods that actually belong to someone else—the shipper, AKA your customer and the provider of funds to pay for your entire operation. Wow, that's a lot of responsibility you intend to pass along when you could be held liable for their actions.1
How to Mitigate Risks
There are about 24,000 registered freight brokers in the U.S., and everyone would prefer their loads were tendered to J.B. Hunt, Swift, Werner, etc., but the reality is that as of June 13, 2021, we have nearly 300,000 MC-registered truck lines available. So, get out your dart board and let's pick a few to move your loads.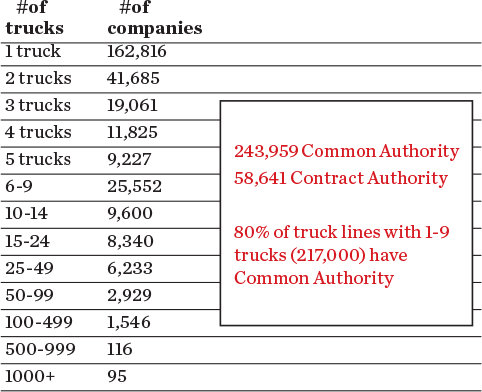 Let's start with the basics: Can a company with one, two or five trucks be as competent as a company with 20? The answer is yes, and chances are quite high that you will be dealing with a lot of these small companies. Note, they number 245,000 (81% of all truck lines), but here you must do your due diligence. You can't assume they have adequate insurance; minimum liability required by FMCSA is $750,000 for general freight. Should it be more? Probably not, as "nuclear verdicts" are most often sought from companies with deep pockets, and increased insurance premiums have put more than one competent trucking company out of business. However, this means you need to protect your brokerage with liability and cargo insurance.
Regardless of size, you should have knowledge about a carriers' drivers. Do they have a clean record, or is there a trend of drug and alcohol arrests? Last year there was more than 56,000 drivers cited for drugs or alcohol. Is the company you are about to hire plagued with moving violations or chargeable accidents? This data is a slippery slope evidenced by the fact that FMCSA has withdrawn their safety ratings long ago due to errors in the data. Independent companies like TransCredit Carrier Scores, however, can provide you with available data to give you a heads-up on these issues.
Another metric that can prove invaluable on your due diligence is reviewing a truck line's Out of Service (OOS) frequency. These are unsafe issues often found at road side checks, weigh stations, etc., and are performed by DOT officers or State Highway Patrol officers. Frequent OOS points toward poor truck maintenance, an indicator of poor management or lack of financial ability to keep their trucks in proper working order or both.
Level I: North American Standard Inspection
This is the most thorough inspection because the officer looks at the entire vehicle (tractor and trailer) for worn-out or damaged parts. They examine the braking system, lighting, tires, battery, securement of cargo, and more. The officer also will talk with the driver and check for signs of alcohol and drug consumption, seat belt use and proper documentation. If violations are found, the officer can place the commercial motor vehicle out of service.
Let's return to the beginning of this article and your risk when choosing a customer. You do choose, don't you? Or do you just take business because more sales do, in fact, drive us to be somewhat blind to the risks? I mean let's face it, what can be bad about more and more sales?
How about you don't get paid! Wow, you not only lost the revenue you thought you were getting, but you had to pay for all the costs involved in your operation, plus pay the truck line to boot.
That is a lose-lose proposition. Let's break it down to one load: Load Avg. $1,800; avg. truck cost (85%) $1,530; sales & ops cost $144; profit $126. So, you just spent $1,674 for money you will never get. Run that through your calculator and you will have to handle 13 more similar loads just to be back where you started. That is a lot of work!
Over the past 34 years, our files at TransCredit reflect a lot of brokerages that closed their doors because of shipper bad debt.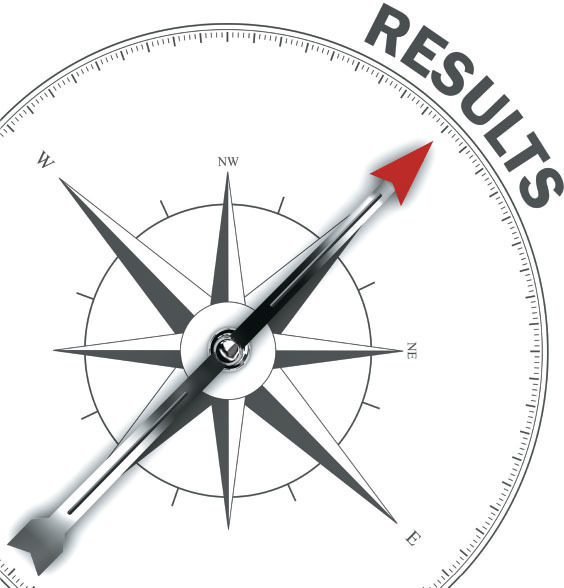 So, when should you choose who you will or will not do business with, and when is it OK to take the business without choosing? In other words, when is the lack of risk worth throwing caution to the wind? That decision is personal to each brokerage. However, let's be honest, no one likes to lose even one dollar that they have worked hard to earn. You should be using due diligence when it comes to credit extension; that means getting a credit report, so you can see how that potential customer pays their bills, especially freight bills. Why is it so important to separate how freight bills are paid? What business are you in? That should say it all. You are most likely to be paid in the same manner as other freight brokers, forwarders or carriers.
The point is, do everything you can avoid being blindsided. The best operations schedule regular credit checks on all their customers, not just the new ones. The best policy is a window no longer than 120 days. Of course, you need to accomplish this with a minimum of effort and cost. Companies like TransCredit Unlimited Access specialize in the transportation industry and offer unlimited access to credit data and a portfolio of all your customer's reports with instant access. They go a step beyond with an alert system notification if one of your customer's credit rating slips.
Hopefully you will take these worthwhile guidelines and incorporate them into your business model. Doing so will replace a lot of the risky business with profitable and enjoyable work for your brokerage.
Winston Aston has run many companies in the air cargo, trucking and brokerage industries since 1966. In 1987 Aston left the hands-on transportation industry and began a career in credit management. He currently serves as CEO of TransCredit, whose credit scores were used on over 120 million loads in 2020 by more than 48,000 truck lines, freight brokers and factoring firms throughout the USA & Canada. Aston previously served for six years on the TIA Directors Circle.
For additional information on TransCredit and the services they provide or this article, please contact [email protected]
Reference
1 $18.6M awarded against C.H. Robinson in fatal truck crash. Mar. 23, 2019. News. law. https://news.law/18-6m-awarded-against-c-h-robinson-in-fatal-truck-crash/
Image credits: WAN WEI/SHUTTERSTOCK.COM; ISTOCK.COM/ALEXSL