Jonathan Baker | TRANSPORTATION INTERMEDIARIES ASSOCIATION
WITH THE GLOBAL COVID-19 pandemic upending nearly every aspect of our personal and professional lives in March 2020, we have all missed out on a myriad of things we love doing, including birthdays, weddings, happy hours, concerts, church, brunch, sporting events, hugging—and in-person meetings and events—to name just a few. While we have been able to get back to a relative sense of (new) normalcy in most instances, here at TIA, we are really looking forward to getting back to the business of in-person meetings and events.
We are incredibly excited about the upcoming 2021 TIA 3PLXTEND Xperience, taking place October 20-22 at the JW Marriott San Antonio Hill Country Resort & Spa. The event will be TIA's first large-scale, in-person meeting in nearly two years. We expect more than 400 executives and senior leaders from across North America for three days of networking, technology showcases, general sessions, and more networking!
The 2021 TIA 3PLXTEND Xperience begins on October 20 with the TIA Golf Outing at the Canyons Course at TPC San Antonio, which played host to PGA TOUR Champions San Antonio Championship from 2011-2015. Join us for an afternoon of friendly golf competition sponsored by Truckstop.com and supporting the TIA Political Action Committee (TIAPAC).
We will also be kicking off the Avalon Risk Management Step Challenge on October 20, which will continue throughout the event. With opportunities for both in-person and virtual attendees to participate, this event—in support of the TIA Foundation—will feature prizes and awards for most steps counted during the event, as well as point boosters that attendees can earn by tracking down the Avalon Avenger at various locations throughout each day.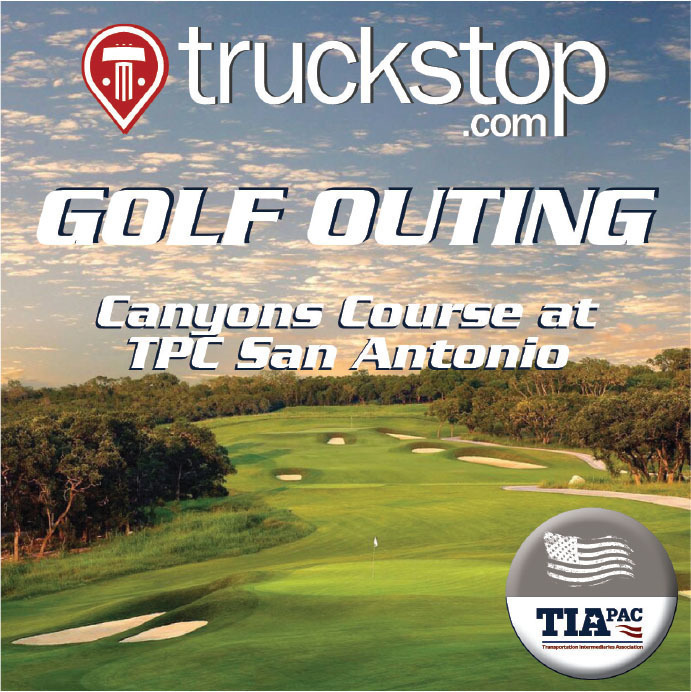 The first day of content will be on October 21, with TIA Board Chairman Mike Riccio, CTB, getting us started with his welcome remarks. Mike will then moderate the morning's first session, centered around how attendees can leverage technology to understand carrier capacity volatility. TIA's 3PLXTEND Xperience will also feature a series of seven-minute technology showcases on Days 2 and 3, with some of the industry's leading providers highlighting the new and exciting products and services available to freight brokers.
Technology Showcases on Day 2 will be presented by Truckstop.com, McLeod Software, Lean Solutions Group, Roanoke Trade, DAT, Trimble, Avalon Risk Management, Descartes, TriumphPay, TruckerTools, Euler Hermes, project44, CargoChief, and 3Gtms. In addition to the showcases, Day 2 will also feature Dr. Jim Kenny, who will be presenting Technology, Science & Selling: Forecasting the Future of the 3PL Sales Environment, in which he will walk attendees through how tough 3PL selling can be without making unforced errors during a sales call. He will also take attendees through the seven biggest sales behavior mistakes that sales reps make. If you have ever attended a session with Dr. Kenny, you know this will be one you won't want to miss!
Additional Day 2 sessions will feature an economic update from Mark Christos, Noël Perry, and Dan North, who are keeping a watchful eye on the trends you should know more about and will look ahead and forecast what they think will be happening in the industry in 2022 and beyond; and the Chairman's Fireside Chat featuring Mike Riccio and Laura Cyrus of Truckers Against Trafficking as they discuss how TAT is working to combat human trafficking and how every TIA Member can get involved to help fight this fight.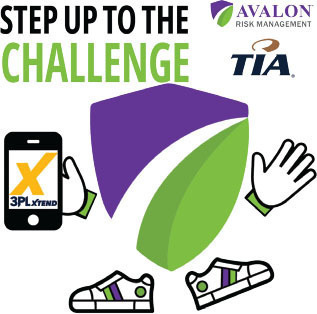 Day 3 will be packed with fantastic content, beginning with TIA President & CEO Anne Reinke delivering the morning's welcome remarks and then transitioning to the first general session of the day presented by Chris Burroughs, TIA Vice President of Government Affairs. Chris will discuss the Association's legislative priorities in the 117th Congress and provide an update on the upcoming 2022 mid-term elections.
Day 3 showcases will be delivered by Hubtek, Tive, Fleet Ops, newtrul, and Banyan Technology. General sessions on the closing day will cover topics, including creating a culture that recruits and retains top talent, utilizing data to stand out from the competition, and addressing the rise of illegal double-brokering. Closing out TIA's 3PLXTEND Xperience will be the Keynote Address delivered by Bruce Bowen, who spent nearly a decade with the San Antonio Spurs, where he won three NBA Championships (2003, 2005 & 2007). Bowen's keynote will focus on "Coaching for Success" and the importance of teamwork in achieving ultimate success.
Registration is currently open, and the room block is nearly full! Visit us online at tianet.org/meetings. We cannot wait to see everyone October 20-22 in San Antonio at the 2021 TIA 3PLXTEND Xperience!
Image credit: Truckstop.com