Will Allen | ALEXANDER, WINTON & ASSOCIATES INC.
THE TRANSPORTATION INDUSTRY faces many external threats which impede both motor carriers and freight brokers from operating at optimal levels. One of those impediments is identity theft. Identity thieves who operate in the U.S. and abroad are working to defraud transportation companies every day. To protect themselves from these scams, both motor carriers and freight brokers must have an identity verification process in place.
Identity thieves have multiple scams they can implement to defraud both motor carriers and freight brokers. The most common type of identity theft we see at Alexander, Winton & Associates is when the identity thief steals a carrier's identity to obtain a load from a legitimate freight broker. Once the identity thief has secured a rate confirmation from the original broker, they will then broker the load to a legitimate carrier under the guise of a freight broker whose identity they also stole. This seems to be a lot of work to steal a few thousand dollars, but over the course of several weeks, these identity thieves typically book multiple loads under these stolen identities.
Identity thieves have cultivated this scam quite well, as our office has dealt with many Top 500 brokers who have been duped by these thieves. The identity thieves are getting their hands on carrier set-up packs and passing themselves off as if they are that carrier. Additionally, the identity thieves use the same rate confirmation format of the broker whose identity is stolen. Both carriers and freight brokers are opening themselves up to this scam without having an identity verification process in place. Having a verification process in place will help ensure your company is working with the company you think you are.
The verification process we suggest to our clients is very basic. For this scam to work, the identity thief must communicate with their victims via phone and email. Because the scam doesn't work without there being a load to move, the freight broker is the first party who must be contacted, and thus the broker has the first chance to catch the scam. Normally, the identity thieves will spoof the carrier's number they are calling in from, but it is much more difficult spoof an exact email address. Most brokers utilize a carrier onboarding site like Saferwatch to properly vet their partner carrier's CSA scores, insurance certificates and TIA Watchdog reports. This onboarding site also has the carriers' contact information on it, which should be used as a broker's first step in verifying the identity of the carrier. Looking at the phone numbers, and more importantly, the email address is a great first step in a broker's verification process. If the email address for the person you are communicating with has the same carrier-specific domain name or is the exact same email address as the one listed on your onboarding site, then your team should feel comfortable that you are working with the correct person. If you're dealing with a new carrier that your organization has never worked with before and the emails don't add up, having a phone verification step in place is advisable. Simply having your broker call the number listed for that carrier on the onboarding site to verify the dispatcher he talked to does in fact work. This is a great second step for a broker to have in its identity verification process.
Motor carriers have a very similar process as well. Most brokers have their own email domain, so carriers should always look to verify that information first. When looking at the rate confirmation, carriers should verify the phone numbers and address listed on the rate confirmation are the same as that listed on their TMS system or load board for that broker. Considering so many carriers are small and may not have access to a TMS system, Alexander, Winton & Associates created the AWA Identity Theft Protector Tool to provide both carriers and brokers the phone number, email, cell phone, and point of contact for every company with a USDOT# or MC#.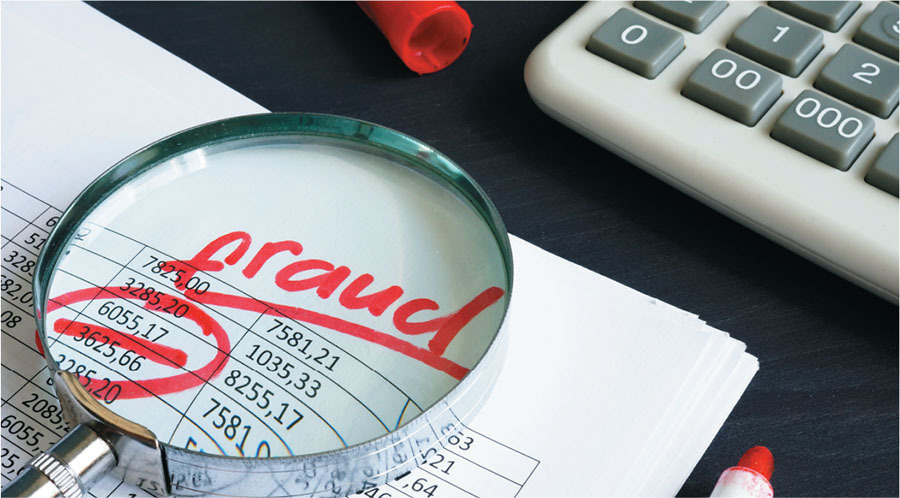 Recently, our office was forwarded a file by one of our larger broker clients involving an identity theft claim. The broker was contacted by an identity thief who was acting as a company who needed freight moved. The broker's agent set the customer up as normal and facilitated the transportation of the freight to the desired warehouse. When the broker invoiced who they thought was their customer, they were notified about the identity theft which had taken place. Unfortunately, the bill of lading lacked distinct tracking or load information, and we were told by the receiving warehouse the product was picked up in person the same day it was delivered. This situation shows the identity theft problem is not isolated to carriers and brokers, but that a broker's customers are also suspectable to having their identity stolen and need to be properly vetted.
THE IDENTITY THIEVES ARE GETTING THEIR HANDS ON CARRIER SET UP PACKS AND PASSING THEMSELVES OFF AS IF THEY ARE THAT CARRIER.
If your company does have its identity stolen, you should immediately file a police report with local law enforcement. When companies start contacting you about this issue you need to have something on hand to forward them to show you are as much a victim of the scam as they are, and that you are addressing this matter seriously. Additionally, you should notify everyone of the situation on your website. Being transparent in notifying others of the situation will demonstrate your organization's vigilance and caution.
Identity theft is a serious threat facing our industry. As with other threats in business, if your organization is not prepared for identity theft and diligently working each day to protect itself, eventually you will fall victim to this scam. Given that most of the identity theft scams are being perpetrated from overseas, expecting law enforcement to be able to remedy the situation is a pipe dream! Having an identity verification process in place is the first line of defense to ensure your organization is protecting itself and most importantly protecting its customer's freight.
Will Allen is the President of Alexander, Winton & Associates Inc., a transportation collections and consulting service. Will may be reached at [email protected].
Image credits: NULINUKAS/SHUTTERSTOCK.COM, ISTOCK.COM/ DESIGNER491