Paul Leahy, CAE | TRANSPORTATION INTERMEDIARIES ASSOCIATION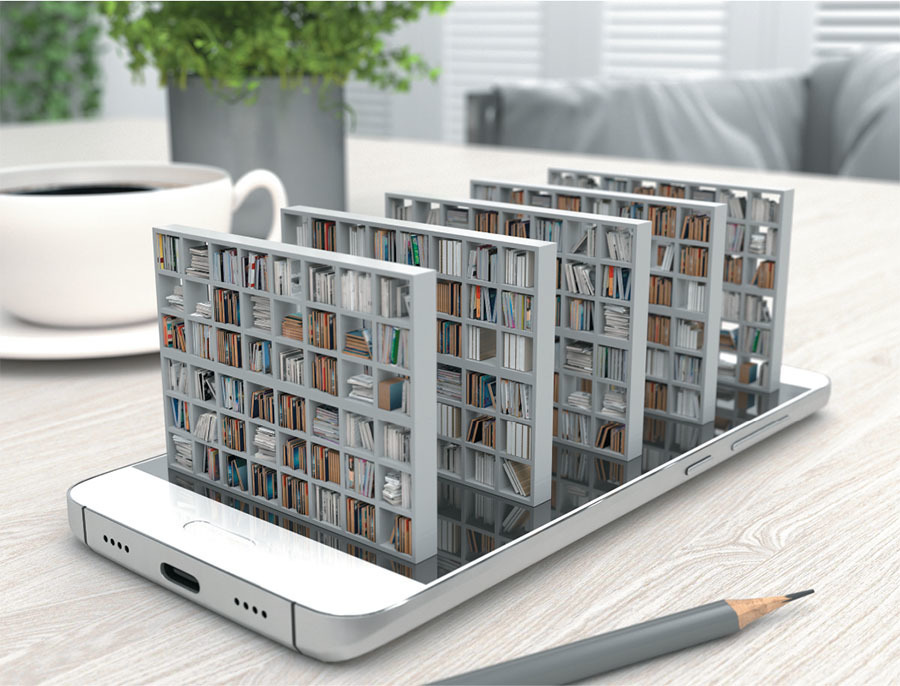 OUR MISSION AT TIA is to provide our members—and others in the 3PL industry—with the tools and resources they need to be successful. For instance, our model contracts and frameworks give new brokers a starting point as they establish the infrastructure for their brokerage, as well as providing a refresher for our seasoned members and specialty support for those in niche areas of the industry. Carrier vetting tools, such as TIA Watchdog, help brokers find and use reliable, ethical companies and establish strong relationships to help support their businesses. Representation on Capitol Hill assures our members a seat at the table when elected officials are discussing legislation and regulations that directly affect your businesses. We have a multitude of industry-specific resources to help brokers thrive.
What you might not realize, though, is that membership with TIA comes with access to beneficial resources and guidance to help the operations side of your brokerage. Whether it is guidance on how best to hire, onboard, and train new employees; information and updates on employment regulations in your state; or recommendations for vendors that supply back-office resources, TIA has a resource for you.
You might find that you face challenges to ensuring compliance with federal and state labor classification laws. Do you classify workers as employees or as independent contractors? Do you classify workers as exempt or non-exempt from federal and state requirements for overtime pay? The Labor Law Compliance Framework can provide the guidance you need to answer these questions. Additional resources related to independent contractors include 10 Independent Contractor Factors, Dealing with ICs: Best Practices, Employee vs. Independent Contractor, Department of Labor IC Classification, IRS 1099 Guidance, and Independent Contractor Development.
Additionally, you might find the Workman's Compensation Guidelines beneficial when onboarding new carriers. Or you might find the Property Broker Record-Keeping Requirements helpful to address high-level, transportation-specific record-keeping considerations applicable to your operations. We encourage you to spend time reviewing contracts, frameworks, and whitepapers in the Member Resource Library.
Members often ask questions about human resource policies and how best to optimize their people. The Model Personnel Policies were developed to provide TIA Members a blueprint for their companies and address issues ranging from most critical to optional add-on policies that address frequently asked questions by employees. Including these elements in your company's employee handbook may save you and your staff hours of explanation, while applying them uniformly will help reduce the risk of discrimination complaints.
Compensating employees is a common hot topic that has an impact on your employee retention and the success of your company. Experts in the 3PL industry develop the Top 3 Compensation Menu Choices to help member companies find the compensation packages that work for their employees and fit into their business model. Curious about how your compensation practices compare to your peers within the industry? Consider subscribing the TIA Compensation Report, which provides invaluable information about logistics firms' salaries and compensation, their organization and job descriptions. More than 80 companies participated in the most recent survey, providing data on more than 50 different job positions. Members who participate in the survey will get three months of complimentary access to the tool.
Resources available via your TIA membership are not limited to managing human resources though. You will find great information and guidance regarding developing, launching, growing, and sustaining your business. Utilize Business Strategy and Strategic Planning resources to maximize your infrastructure. Tap into Marketing & Service Marketing to expand your customer base. Leverage Accounting & Financial Management resources to get the most out of your company. Finally, you can use Outsourcing & Logistics resources to decide which elements of your business might be best to outsource and how to start that process.
Our members operating small businesses might find the most value in Creating Competitive Advantage / Competitive Position & One-Page Strategic Plan or our resources on Small Company Concerns. Additionally, you might find Strategic Issues for Small Third-Party Logistic Businesses equally useful.
In addition to a myriad of quality resources included with your dues, TIA has educational courses and training resources, all at a discount to members. While the New Employee Orientation can help you onboard your new broker-side employees, TIA has many courses on a wide range of topics to support your business. Membership with TIA is company-wide; therefore, our education resources are relevant to employees across competency areas in your company. Logistics-specific trainings, such as the Certified Transportation Brokerage (CTB) and modal-specific courses, are accompanied by operations-specific trainings, such as Finance 101, 3PL Management Accelerator Program, and Sales & Marketing 201.
One of, if not THE most important and impactful resource TIA has to offer is the combined knowledge, experience, and expertise of 1,600+ brokers. Members often rely on each other to develop strategy, share stories, and trade ideas for maximizing their businesses. Use the Member Directory and TIA Connect to find and connect with others in the industry. The latter, in particular, provides a host of opportunities to share and pick the brains of those who face similar opportunities and challenges. Start a conversation about HR and operations, share an idea that worked (or didn't work!), and connect with colleagues from across the country who have seen a thing or two.
We diligently work with our Associate Member partners—and other industry experts—to develop and bring new programs that help support our members' business growth and success. Through industry-specific and business-essential services, members can find solutions related to insurance, carrier vetting, software, human resources, and more. With a new Marketplace Strategy to be announced, our partners and vendors will have a new platform to share their story while inviting members to participate at a discounted rate. You may already be paying for some of these services, and TIA wants to take every opportunity to extend benefits through discounted programs and services that can help save money and support growth.
No matter what goals you have set for your business, or where you sit within the company, TIA has the resources to help you succeed. Not sure where to start? Feel free to contact us at [email protected]. We will point you in the right direction.
Paul Leahy, CAE, is the Director of Member Services at TIA. He can be reached at [email protected].
Image credit: ISTOCK.COM/JULIA GARAN