John Miller | PLAINS DEDICATED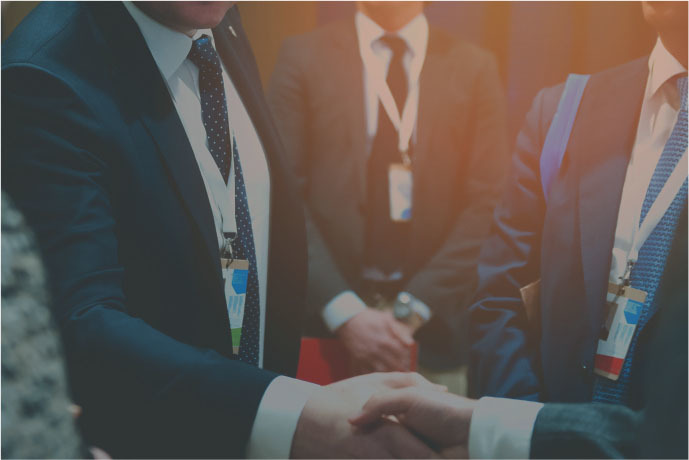 TIA ASKED ME to write a few words about the annual 3PL Policy Forum fly-in event; more so, about the benefit of attending this program. I was saddened that we weren't able to attend last year due to the COVID-19 pandemic. This will be my third Policy Forum, and I would like to tell you how valuable this trip is for yourselves, your companies and our industry. I did not attend the first few years I was a TIA Member, simply because I did not have the time. Looking back, I wish I had started attending sooner. But let me tell you, I'm excited every time we go now!
The Policy Forum provides you and your business an opportunity to sit down with the people who make decisions about our industry. It is an opportunity to speak on behalf of our industry about the issues we face—now and in the future. Sitting with your Members of Congress and their staff, you have the opportunity to voice concerns that affect your business and the industry as a whole. Many of the key congressional offices have transportation experts who understand our industry and our concerns on staff, which makes explaining important issues much easier. The more we get in front of these people, the more we can guide the narrative about our industry and steer regulation to help us all.
I know some of you have answer to stakeholders and others for costs and return on investment. I have to say, this trip ranks up there with any shipper business you have gone after. When meeting with shippers, they often just sit there and listen. With Members of Congress, however, they work for you—the constituent—and they make the time to hear your concerns, both as a citizen and business owner. You will get to see how the system works and voice your opinion on behalf of the industry.
You will also meet a lot of other TIA Members who love to mentor. It's a great opportunity to get to know other brokers of your size or someone who can coach you when you have questions about growth. I've met some amazing people at this event who may not always attend other functions.
The 20201 TIA 3PL Policy Forum is a hybrid event taking place September 28-29 in Washington, D.C., and features both in-person and virtual registration options.
More than 100 TIA Members participated in the 2019 Policy Forum, meeting with more than 200 Members of Congress and their staff to support the 3PL industry, the Motor Carrier Safety Selection Standard, and the USMCSA trade deal.
Very few groups in Washington, D.C. rival the strong support which TIA receives from its members or hold as many personal meetings with the Members of Congress themselves.
Please Note: TIA Staff provides seamless service to all TIA Members who attend, personally handling all the scheduling for your virtual Capitol Hill meetings on their behalf.
John Miller is the owner of Plains Dedicated. He can be reached at [email protected].
Image credit: SHAROMKA/SHUTTERSTOCKC.OM