Matt Evans | TRANSPORTATION INTERMEDIARIES ASSOCIATION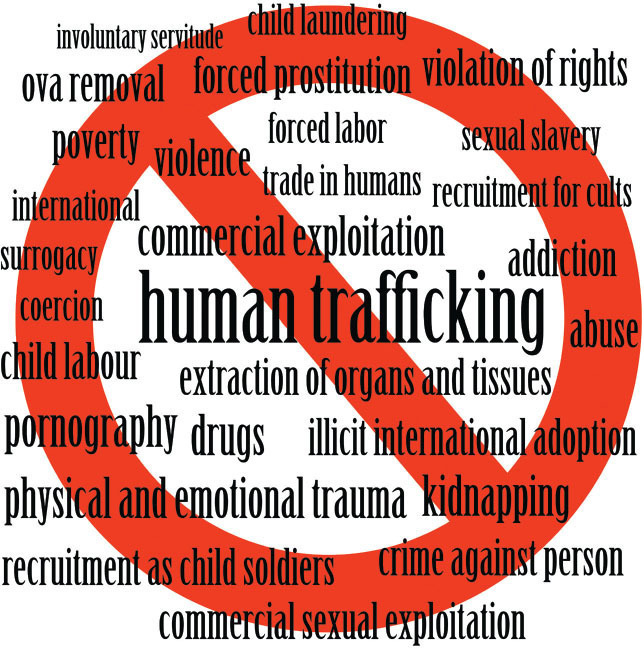 TRANSPORTATION INTERMEDIARIES ASSOCIATION is a proud supporter of and advocate for efforts to combat human trafficking. We are honored to have partnered with Truckers Against Trafficking (TAT) in 2021 as a Gold Level Sponsor in support of their mission to educate, equip, empower, and mobilize members of the trucking, bus, and energy industries to combat human trafficking.
As part of this partnership, TIA will work hand-in-hand with TAT to provide information, education, tools, and resources that TIA Members and others in the 3PL and transportation industries can use to help identify and stop this heinous crime. TIA will also host a series of webinars throughout the year to provide the industry with valuable training on how they can play a role.
Human trafficking is an issue that transcends borders, race, gender, and politics; it is a global scourge that is often overlooked but demands attention and action. With as many as 24.9 million men, women, and children sold into prostitution, domestic servitude, or other forced labor globally, human trafficking is one of the greatest atrocities of our time.
While it may seem like a problem beyond our borders, human trafficking takes place every day in communities across America—rural, suburban, red, and blue. Human traffickers are using America's roadways, railways, waterways, and skies to traffic their victims, and we cannot allow our transportation system to be an enabler of such awful acts.
During the TIA Capital Ideas Conference, TIA President & CEO Anne Reinke signed U.S. Department of Transportation's (DOT) Transportation Leaders Against Human Trafficking (TLAHT) pledge. In becoming a signatory to this initiative, TIA joins with our partners across the transportation industry to stop the flow of human trafficking. As part of the Association's efforts in support of the TLAHT initiative, we will be implementing a five-prong approach in support of our pledge focused on:
Leadership Engagement
Industry Education & Training
Policy Development
Public Awareness
Information Sharing & Analysis.
"As the voice of the 3PL industry and a leader in the larger transportation ecosystem, it is incumbent upon us as an organization to provide our members with the education, tools, and resources needed to identify and prevent the further spread of this heinous crime. We are honored to stand with Secretary Buttigieg, the DOT, and the transportation industry in support of this momentous initiative," said Reinke.
For more information and how to get involved, please find additional resources below.
Additional Human Trafficking Resources
The Salvation Army is well known for its extensive programs in social and spiritual services and development. A host of articles on the issue of human trafficking can be found at salvationarmyusa.org/usn/newsroom/.
Stop the Traffik has more than 1,000 member organizations in 50 countries and a grassroots following of ordinary activists around the world. Supporters sign petitions, wear symbols of the campaign, spread the message, and show their support through adapting their lifestyles.
Transportation Leaders Against Human Trafficking (transportation.gov/TLAHT)
In November 2012, the Transportation Leaders Against Human Trafficking partnership was launched. The partnership is an open membership group comprised of transportation and travel industry stakeholders, in order to maximize the transportation industry's collective impact in combating human trafficking.
The National Center on Sexual Exploitation (NCOSE) is the leading national organization exposing the links between all forms of sexual exploitation such as child sexual abuse, prostitution, sex trafficking, and the public health crisis of pornography. As the thread of pornography in the web of sexual exploitation is systemically overlooked by society, the National Center on Sexual Exploitation has prominently advanced this issue as a central pillar of its projects in order to promote more holistic solutions.
Businesses are central to the prevention and reporting of human trafficking, yet they were almost entirely absent in statewide and nationwide efforts and protocols. BEST: Businesses Ending Slavery and Trafficking was launched in March 2012 to fill that gap. Since its launch, BEST has provided awareness, consultation, and training to employers in a variety of sectors: hospitality, information technology, oil and gas, and tourism, to name a few. As a result, it has seen increased prevention efforts and an increasing number of trafficking victims escape their exploiters.
Polaris is one of the largest anti-trafficking organizations in the United States and Japan, with programs operating at international, national, and local levels through our offices in Washington, D.C.; Newark, NJ; Denver, CO; and Tokyo, Japan. Polaris Project is one of the few organizations working on all forms of trafficking and serving both citizen and foreign national victims of human trafficking.
Matt Evans is the Director of Marketing & Communications at TIA. He can be reached at [email protected].
Image credit: SARI ONEAL/SHUTTERSTOCK.COM