Matthew Meeks | TRANSFLO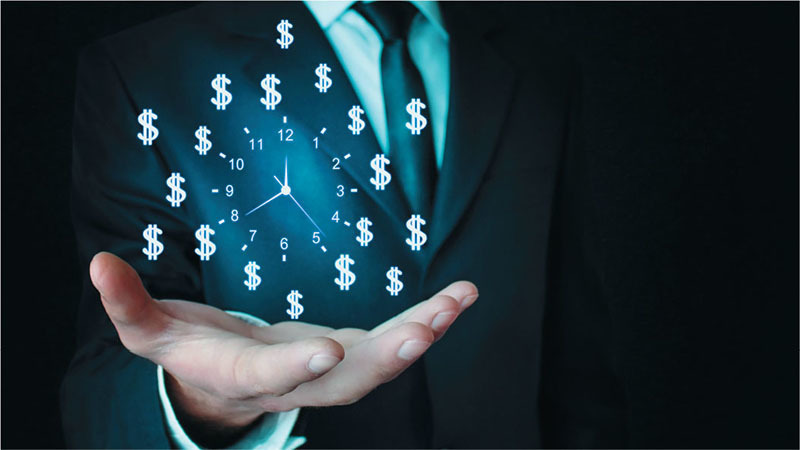 THE LATEST TECHNOLOGY and digital solutions for the freight industry have become crucial to the success of an evolving supply chain. Competition and expectations are high in the current climate, with companies experiencing pressure to run more timely workflows, become immune to shifts in the supply chain, exceed monetary goals, and decrease carbon emissions with environmental initiatives. To achieve these goals, freight professionals need T.I.M.E.
Timely, Immune, Monetary & Environmental (TIME)
Becoming timely, immune, monetary, and environmental will help freight professionals offset the challenges and disruptions within the supply chain and weather any storms the future may bring. This article explores how a heavy focus on safety practices and a rise in the adoption of freight technology emerged from an unprecedented year of challenges.
1. TIMELY
When freight professionals faced the challenges of going remote and implementing safer contactless procedures and workflows, a shift began in the supply chain.
To achieve contactless delivery, many replaced paper with digital documents like electronic Bills of Lading and Proofs of Delivery (eBOL and ePOD). This, along with the adoption of mobile trucking apps and process automation, made it possible for staff to go remote and to better communicate with drivers on the road.
Technology isn't just about solving safety and remote work needs—it's about improving efficiency and driver retention too. Instead of juggling mountains of paper, drivers can now digitally scan and send paperwork right on their smartphones, get paid faster, and spend more time on the road.
Digital solutions are allowing professionals like Big G Express to gain 60K additional miles driven per month across their fleet.
Michigan-based company, Van Eerden Trucking, was "quarantining bills of lading" in early 2020 to help prevent the spread of the virus. While the intention to increase safety was great, the extra time spent quarantining physical documents was creating a lag in efficiency when getting invoices to customers.
Van Eerden Trucking adopted document management solution Synergize, to digitize their Bills of Lading (BOLs) and other documents. By doing so, they tightened up their processes and achieved an even greater level of efficiency than they saw pre-pandemic.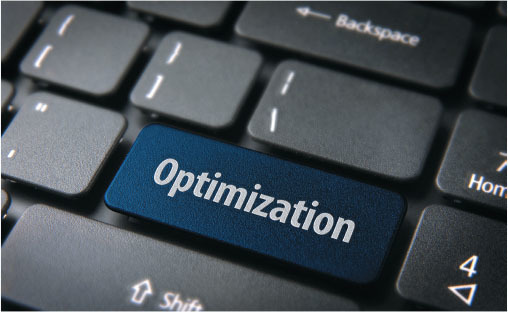 2. IMMUNE
Being "immune" can be thought of in two ways—literally, as it pertains to health and safety, and figuratively, as in trying to also become immune to competition and the unexpected shifts within your industry. Advances in freight technology have proven to enhance both.
The Literal
2020 saw an increase in digital processes as companies attempted to keep workflows running smoothly while minimizing exposure to COVID-19.
And that's just the beginning. Other digital tools like telematics, dash cams, and trailer trackers have proven to decrease traffic accidents, injuries, lawsuits, and deaths.
The Figurative
As we've discussed, businesses implementing new technology have started noticing things like increases in productivity and efficiency. These advances in technology are paving the way to do more business.
A realization of a different kind of "immunity" started to happen; by utilizing the latest technology, companies were rising above their competition and had a more effective business strategy in place. They now had a digital ecosystem of solutions that were more likely to make them immune to future unexpected events.
One company, Halvor Lines, implemented digital solutions equipping their employees and partners with the ability to conduct business remotely, with limited to no human interaction.
Bonnie Ramsay, CIO of Halvor Lines, used an in-house developer and Transflo's solutions to eliminate the need for face-toface interactions for drivers loading and unloading at docks.
3. MONETARY
Technology helps freight professionals book more loads and get paid faster.
The most surprising thing to come out of implementing new technology was arguably the high return on investment that was reported. What started as efforts to combat a virus, and address safety concerns, evolved into the ability to do more business, increase the bottom line and experience great monetary growth.
$200 thousand in annual saving in IT, and 123% ROI on Mobile+ Custom. – R.E. Garrison
$100 thousand gained in shipping revenue. – Big G Express
4. ENVIRONMENTAL
An unexpected silver lining that came from the efforts of adopting new technology was the environmental effects.
Carriers and shippers had access to more driver and truck data, helping them train drivers to work smarter. This resulted in better fuel efficiency (which wasn't just environmentally friendly but gave fleets more miles per dollar spent too).
Digital solutions have also eliminated or significantly decreased paper usage (saving trees). While other initiatives like hybrid and electric trucks are still attempting to become more mainstream, digital solutions that eliminate paperwork are already positively impacting the footprint this industry has on the environment.
Additionally, lowered vehicle idling times that continue to decrease carbon emissions were recorded. Solutions like weigh station bypass and real-time truck visibility significantly eliminate inefficiencies in the load lifecycle for fleets who use these features.
CONCLUSION
You can't turn back time, but you can leverage T.I.M.E. and technology to emerge more efficient and profitable than ever.
With new technology, freight professionals become safer, more compliant, and more efficient than their pre-pandemic days. By embracing digital solutions, freight professionals regain revenue, eliminate paper and inefficient processes, and become more environmentally friendly. Those who adopt freight technology will reap these rewards and more, weathering any storm on the horizon.
Matthew Meeks serves as Marketing Manager at Transflo. For more info about Transflo solutions please contact them at: (866) 528-7172 or [email protected]
Image credits: CIENPIES DESIGN/SHUTTERSTOCK.COM, ANDRANIK HAKOBYAN