Beth Dean | NEXTEP, INC
TODAY'S WORKPLACE IS different from what it was before the pandemic.
Tactics once used to lure and keep top performers may not work anymore. Priorities, values, and needs have changed, creating an opportunity for leaders to take a fresh look at employee retention.
The high cost of turnover makes it essential to retain quality employees.
Establish Your Company Culture
Let's begin with a challenging element for some: culture.
Culture can be elusive—it's something all companies want but can't always seem to define. So before achieving a workplace utopia of happy-faced employees working toward a common goal, it's essential to establish some groundwork. Begin with these three steps to cultivate company culture:
1. Establish Your Goals
Where do you want your company to be? Goals should be specific, tangible, and communicated, so you and your employees are clear on the plan and the exact steps needed to accomplish it.
2. Establish Your Values
Values work hand-in-hand with the first step. Goals are where you want to be. Values are how you plan to behave on your way there.
This step is crucial in setting expectations for culture. Values are the guiding principles for your company's actions. Although the goal is necessary, the journey is just as important.
Establishing your values allows you to begin the hard work of weaving them into everything you do, making them omnipresent and unavoidable.
3. Don't Dream It, Be It
A company's norms and practices should match the culture it wants to see. For example, if a company values transparency and honesty, it should reflect it in its policies. Honesty and transparency should permeate every procedure and step taken to build, nurture and maintain the culture.
Values come from the top down. If the executives aren't 100% committed to practicing and enforcing the goals and values, the culture might as well not exist. Uninvolved leadership has the potential to harm morale, customer service and employee retention.
Your company's culture will evolve as your employees and goals change. Keeping it top of mind will help make sure it isn't lost along the way.
Create Success from the Start
When onboarding new employees, set them up for success from the very beginning. Employees need understandable job descriptions, duties, and expectations. Give employees the tools, training, and time necessary to do their jobs well.
AN EMPLOYEE'S RELATIONSHIP WITH THEIR LEADER CAN MAKE OR BREAK EMPLOYEE MORALE, ENGAGEMENT AND RETENTION.
An employee's first day at a new job can set the tone for the working relationship going forward.
Though the employee may feel stressed or nervous, employers can create positive experiences that impress new hires, keep them engaged, and contribute to overall employee retention.
Create a "wow" factor during the onboarding process. Establish a defined onboarding program before the employee's first day to help set the expectations for his or her first few days and ease the administrative burden your company may feel if unorganized. While your process will likely include necessary paperwork, such as the I-9 and W-4, it should also provide orientation, training, and building rapport with team members.
In essence, show your employee why your company is a great place to work.
In addition to showing what you have to offer, learn a little more about what your new employee can offer. Take some time for a candid conversation about your new person's skills, hopes and goals. It's important to establish value early on.
Hold Your Leaders Accountable
Employees often leave bad managers, not their jobs.
A leader should regularly give feedback to employees on performance, earning potential, expectations and success. A healthy company has open lines of communication among all levels of seniority, including regularly scheduled one-on-one meetings between employees and their immediate supervisors.
An employee's relationship with their leader can make or break employee morale, engagement and retention. However, there are some telling differences between bossing people around and effectively leading a team.
An insecure boss:
Demands respect;
Gives feedback only during annual performance reviews;
Doesn't want to hear employees' concerns or complaints; and
Does stellar work themselves.
An effective leader:
Gives respect and treats employees fairly;
Provides ongoing constructive feedback;
Is open to opinions and honest feedback; and
Develops employee skills, so that they can do stellar work.
Outstanding leadership doesn't usually happen naturally. Therefore, training is vital for new managers to help them transition from employee to leader.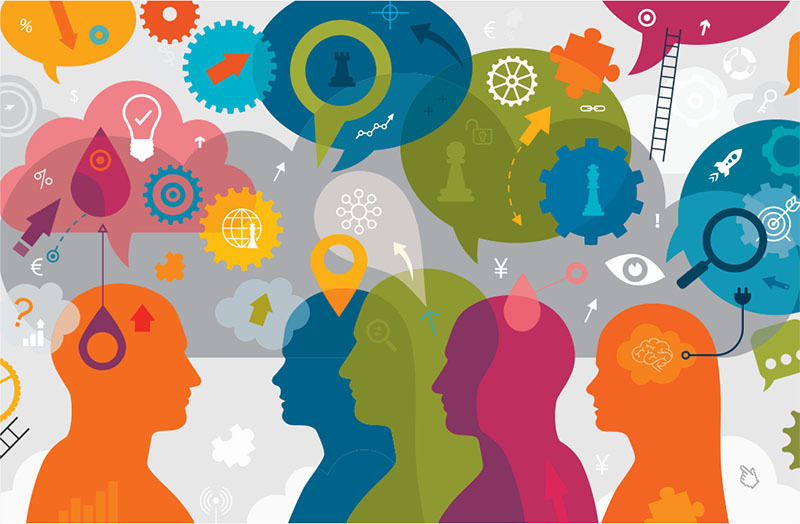 Appreciate & Reward
A simple "Thank you" or "Great job!" goes a long way.
Make sure employees feel appreciated for their work. Do this through pay raises, bonuses, or celebrations. Even more importantly, make sure to provide everyday recognition by simply saying "Thank you" or sending an email to senior management detailing an employee's great work.
Keep in mind that each employee is different, and what works for one may not necessarily work for another. For example, publicly congratulating your extroverted employees may be great for them and mortifying for their introverted counterparts.
Unless it's part of a well-documented performance improvement plan, never threaten an employee's pay, position or job security. No one wants to live in constant fear of losing his or her job. Job security goes beyond the black-and-white extremes of hired or fired, though—it's confidence in the training received and their ability to get the job done. It's also the rapport they feel with coworkers and management, the ability to provide input, and ask questions. Finally, it's the ability to take risks and grow without being fearful of disrupting the status quo.
Let's Talk Money: Setting the Base Pay
To keep their star performers, employers must pay a livable and competitive wage. Begin with a well-written job description. Research the fair market value for your required skills based on geographic location, years of experience, education, industry, and other factors to establish a competitive wage for the position.
The wages you established pre-pandemic may or may not be applicable today. Because the success of remote work has created somewhat of a departure from some large cities, salaries that align jobs with an area's cost of living may be different now. Consult with your HR professional to get updated, in-depth salary assessments to make sure you're on the right track.
Benefits & Perks
When marketing your wages, remember there's much more to compensation than just the hourly wage.
It's no surprise that benefits are significant to employees. The pandemic put reliable health care at the forefront, so employees might look elsewhere if they're not satisfied with the benefits at their companies.
Benefits can play a massive role in an employee's compensation package, and a robust benefits strategy can help with retention. Ideas include covering more of the cost, offering flexible options, or adding ancillary benefits such as pet, legal, accident, and critical illness coverage.
Some additional perks used to offer, such as catered lunches or in-person parties, were likely halted during the COVID-19 shutdowns. So, returning the things employees missed out on will be an expectation, not to mention a potentially substantial line item to add back into your budget.
There's more to retention than money. Money isn't always the magic bullet that gets people to stay, especially in today's job market. A study by Glassdoor found that culture and values, senior leadership, and career opportunities were the top workplace factors for employees. Compensation ranked sixth.
Create Opportunities for Growth
If your workforce doesn't grow, neither does your company. Creating opportunities for your employees, whether through advancement or within their roles, is crucial.
Succession Planning
If a key employee or company leader couldn't return to work, would critical tasks go unfinished? Would the company's vision or culture be jeopardized? Who could take his or her place?
All key employees eventually leave their positions, whether for advancement, retirement, other opportunities, or even catastrophes. When critical players go, it can create a hole in the organization that's difficult to fill. A solution is succession planning, which involves identifying and preparing the following person(s) in line to fill the role.
With proper succession planning, companies can prepare for those significant departures and have a replacement ready to transition seamlessly into the role and continue excellent work.
Companies should constantly be mining their internal workforce to find gems within the organization who have leadership potential. These four tips can help your company find your next superstar:
Identify high performers. Is there an employee on whom you know you can depend? Someone who just gets it, or could with some guidance? Someone who conquers their duties, but you know can handle more. The ideal employee has a mix of performance and potential.
Embrace differences. Your potential superstar may have different personality and professional traits than the present one. It's OK to be different! A workforce with diverse employees and personalities can bring a richer, more vibrant palette of ideas and solutions.
LET YOUR CURRENT LEADERS KNOW THAT SUCCESSION PLANNING ISN'T A HUNT TO REPLACE THEM. INSTEAD, IT'S A PLAN THAT ALLOWS THEM TO GROW AS WELL.
Reassure management. The people currently in key or leadership roles may see the hunt for future replacements as a threat. Encourage and reward mentorship. Beyond that, foster a company culture that encourages growth and sharing of ideas. Let your current leaders know that succession planning isn't a hunt to replace them. Instead, it's a plan that allows them to grow as well.
Obliterate obstructions. Is anything standing in the way of your plan or your employee's chances of success? Think about skills to add or enhance, changes in company infrastructure, where you want the company to go in the future, and your employees' roles in that journey. Provide thorough training and resources and be transparent in your vision.
Other Growth Opportunities
Not all employees grow into leadership, and that's OK.
In her book, Radical Candor, author Kim Scott talks about the different paths an employee may take. Some are superstars who climb the ladder. Others, though, are rock stars who have no interest in management. They are bedrocks of your company, who often become subject matter experts and can take their respective roles to great heights. They're respected pros who love and excel at their jobs, have authority over their fields but don't want to control people.
Why would you force one of these stellar performers into a role that doesn't fit them? Instead, create opportunities for rock stars that allow them to grow within their roles. These opportunities can include additional training, conferences, project leadership, and investment in tools for them. Give them the latitude and respect they deserve. They probably know better than anyone how to get the job done.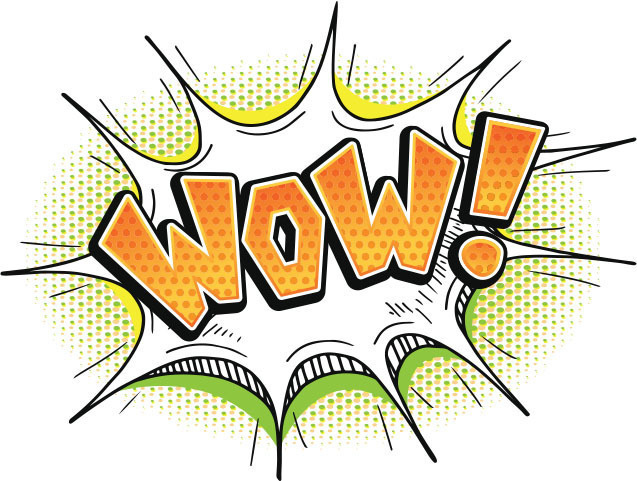 Negligent Retention
So, you've read all about getting the right people to stay at your company. Now it's time to think about the flip side to make sure you're not hanging onto problematic employees.
Occasionally, companies will hire a reliable employee who later begins having problems and making the other employees feel threatened or uncomfortable. Unfortunately, turning a blind eye and hoping it will blow over is not an option.
When management knows of a problem, but doesn't do anything to improve it, it's called negligent retention. In these cases, it's not just the problem employee who can be found liable for anything that goes wrong; it's also the negligent manager.
To avoid negligent retention, managers must take immediate action if an employee poses a threat to others. The following are some ways to deal with employee anger:
Meet with the employee to discuss the concerns and make a specific improvement plan. If needed, use progressive discipline up to and including termination for offenses. Carefully document every step.
EMPLOYEES ALSO OVERWHELMINGLY PREFER A PERMANENT MIX OF REMOTE AND OFFICE WORK, NOT JUST ONE OR THE OTHER.
Refer employees to the Employee Assistance Program (EAP). If terminating an employee who may become overly agitated, have an HR member or counseling professional address the employee afterward.
If an employee poses an immediate threat, remove them immediately. Contact police or building security to handle the situation, if needed, to ensure the safety of coworkers.
The bottom line is knowing exactly how much of a threat the problem employee is to your company's safety or culture. This advice isn't a license to terminate employees willy-nilly but should permit you to not to let problems slide by.
Keep Your Company Relevant in the Country's Context
Putting this all together means listening and responding to the current climate.
Specific priorities have become more evident in the current era, including robust health care coverage for mental health, diversity and inclusion programs, policies that address things like bathrooms for transgender people, work-from-home flexibility, and accommodations for child and eldercare. These things warrant an entire article of advice within themselves, and all are factors you cannot ignore.
The Glassdoor Workplace Trends 2021 report is an excellent resource for seeing employees' post-pandemic priorities. For example, the report shows that employees expect real progress at their companies in diversity, equity, and inclusion, not pledges or platitudes. Employees also overwhelmingly prefer a permanent mix of remote and office work, not just one or the other. The report also noted that restoring the in-person, soft perks people enjoyed pre-pandemic, such as catered lunches, can help rebuild company culture and allow employees to share ideas more freely.
Employee retention is a powerful tool for your company. Help your people stay at a great place to work!
Beth Dean is the manager of marketing for Nextep, Inc., a Professional Employer Organization (PEO) that works hand-in-hand with small- and mid-sized companies to provide outsourced HR services. To learn more, visit nextep.com.
Image credits: ISTOCK.COM/JA_INTER, AQUARELL/SHUTTERSTOCK.COM, ISTOCK.COM/DRAFTER123