Sam Powers | TRUCKERCLOUD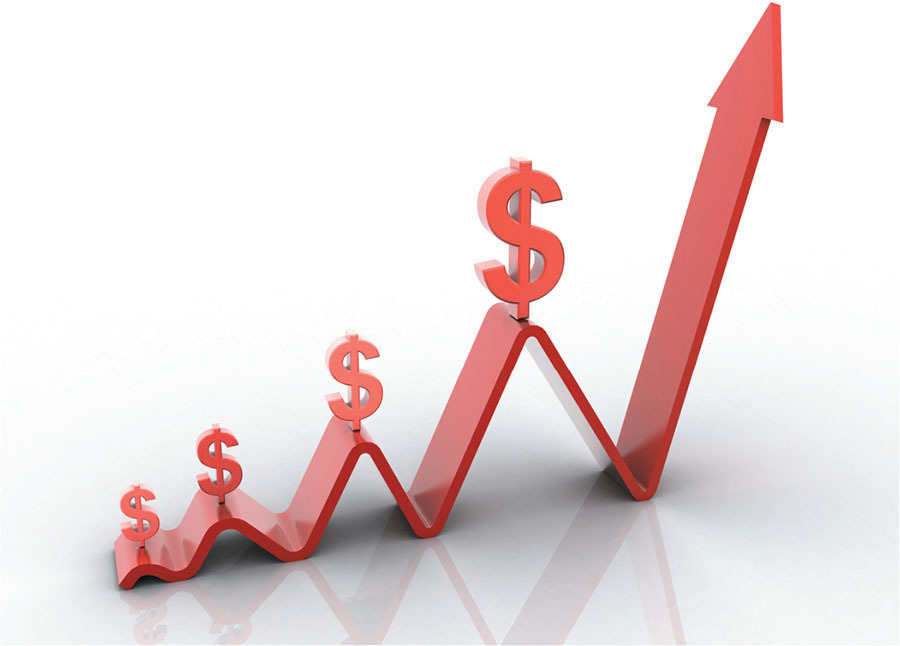 AS THE WORLD continues to recover from the numerous impacts of the pandemic, trucking capacity remains tight. Bob Costello, Chief Economist for the American Trucking Associations (ATA), predicts tight capacity throughout 2021 and into 2022.1 This, combined with pent-up demand from retailers and consumers, driver shortages, and rising transportation costs, means the cost to ship freight over the road continues to rise.
With demand for capacity currently in carriers' favor, 3PLs are having to compete to secure carriers for their loads. Since carriers are calling the shots, brokers' margins are being squeezed and their risks are increasing. This could be a business-ending combination for brokers who aren't careful.
Fortunately, there are six ways 3PLs can leverage technology to retain their margins and reduce risks.
1. Remove the Inherent UncertaintyManual that Check Calls Provide. Manual check calls take a lot of time, increasing overhead expense. Sometimes drivers choose not to answer their phones. We all know using a phone while driving is risky; why jeopardize the safety of your cargo by asking a driver to pick up their phone? Additionally, the location information provided by the driver may not be totally accurate.
2. Reduce the Inaccuracies & Potential Costs Associated with Mobile Phone Tracking. Cell phonebased tracking, whether it's a mobile app or cell tower triangulation, also has inherent risks. It assumes the driver's cell phone is charged, turned on, and with the driver in the truck. Depending on the setup, costs can also add up quickly here.
Regarding both above points, a more accurate way to know where your carriers are is to use technology that tracks the truck via ELD data rather than the driver's phone. There is also typically a higher likelihood of adoption with this technology because drivers frequently (and understandably) do not want their personal assets being tracked. Freight visibility software can allow 3PLs to view a real-time breadcrumb trail on a map or pull the data into their TMS.
3. Confirm Carrier of Record. Unfortunately, sometimes the carrier a 3PL hires is not the one that actually delivers the load. If something goes sideways, this could mean that the 3PL—or their customer—may be forced to pay twice. There may be other liabilities at play as well.
Again, freight visibility software lets 3PLs see that the expected carrier and truck are on the anticipated route, headed to the destination.
4. Increase Confidence in Higher Risk Fuel or Other Advances. Funding a fuel advance, or an over-advance for a repair when the truck breaks down, is risky. The carrier may be at the pickup location or broken down by the side of the road—but they may not be.
Here, too, technology can help. Not only can 3PLs view where a truck is prior to funding an advance, some systems allow them to toggle over to satellite view to see an overhead image of the location. Brokers can verify that the truck is at a building that looks like a warehouse with a loading dock, for example.
5. Leverage Data to Expedite Dispute Resolution. Disputes and detention/accessorial charges happen. Sometimes detention charges are warranted—a driver arrives on time but must wait to load or unload. But sometimes a debate ensues when a detention fee is levied. The driver may claim they were on time and charge for detention when they were actually late. Or they may have arrived an hour early for their scheduled appointment and attempt to charge detention for a wait that should have been expected.
In the past, investigating and negotiating questionable detention fees took a lot of time and energy, not to mention money. Today, freight visibility software can provide proof of where each load was at any given point in time. 3PLs can view and share data that will quickly tell all parties whether a detention charge was justified or not.
6. Add Value to Customer Relationships with Proactive Alerts. Customers want to know their freight will arrive on time. When 3PLs rely on manual check calls, sometimes they unwittingly pass along bad information to their customers.
Now, freight visibility platforms can automatically notify selected parties when a truck has entered a certain radius of the origin and/or destination. The proximity can be configured to each shipper's preference. The 3PL can be notified and then call the customer, giving them the opportunity to further build that relationship. Or the 3PL can choose to have their customer emailed directly, without delay.
We are certainly continuing to live in uncertain times, but freight visibility technology can help. It mitigates fraud, risk and potential losses. It allows 3PLs to work more efficiently, reducing overhead costs and it adds value to customer relationships, potentially increasing revenue into the future.
Sam Powers is CEO of TruckerCloud, which offers affordable, real-time (or retroactive) ELD-based freight visibility. For more information, visit www.truckercloud.com.
Reference
1 https://theloadstar.com/as-us-truck-capacity-stays-tight-rising-demand-and-costs-push-up-rates/