Beth Carroll | PROSPERIO GROUP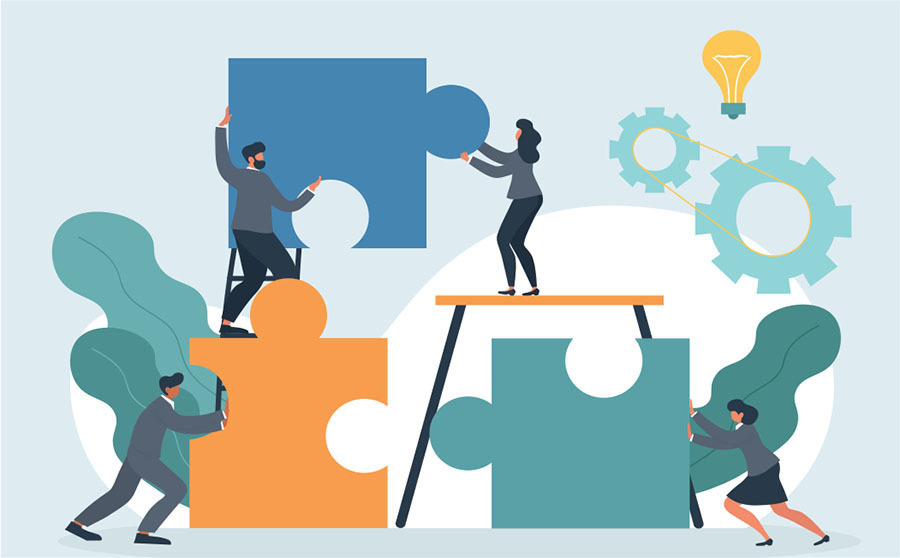 IF YOU'VE BEEN following along, we have now covered a variety of alternatives to traditional commission plans: from linear goal-based incentives and tiered tables to KPIs and IPMs, which can be used for roles such as those found in your accounting department.
As a reminder from our last article, when we are talking about non-sales and operations roles, you need to be realistic about the financial impact that an incentive plan for these roles will bring. Incentives certainly have merit for roles in accounting, IT, marketing, HR, etc., but these roles are "low prominence" in terms of having a direct impact on company profitability. While they are influential on business outcomes, it's more difficult to measure the precise impact any given individual will have.
With that in mind, there are better ways for rewarding these roles. We talked about KPIs and IPMs last time. These are good for measuring areas of performance that are repetitive and held against a standard: 90% of A/R less than 60 days, bills processed in less than one week from receipt of POD, etc. Good businesses measure these kinds of things all the time, ensuring that acceptable standards are achieved and maintained. But what about roles like those in IT that are constantly putting out ever-changing fires? About the only repetitive KPI that I've come up with for your IT department is "System Uptime" and this should be 100%, so it's a bit hard to scale. Are you going to pay a positive incentive payment at 99.5%? For help desk-type roles, if you have a sophisticated enough phone system, you can measure response time and call resolution, but most freight brokers aren't that advanced in this area of their IT support department.
Instead, your IT group is very likely spending their time putting out fires and working on projects and initiatives to improve your company's efficiency and reliability. By that definition, you don't know which fires are going to pop up or when, so those would be difficult to use in an incentive plan (what if nothing bad happens?). But nearly every IT group has more projects and initiatives lined up than they are likely to get through in a year. THAT is something we can work with, using an MBO.
MBO stands for "Management by Objectives" and doesn't have to be tied to a financial reward. It's just a way to measure performance in roles that tend to be heavily project-based. I'm sure you have all heard of SMART objectives (Specific, Measurable, Achievable, Relevant, Time-Bound). When you define an objective like this for your employees, you can now (if you want) also tie dollars to it. This is very flexible and, if left without proper controls, could devolve into subjectivity. But it doesn't have to.
THERE ARE CERTAINLY COMPANIES OUT THERE THAT HAVE MADE GOOD USE OF INCENTIVE PLANS FOR EVERY ROLE IN THEIR ORGANIZATION, SO IT CAN BE DONE, BUT YOU NEED TO CONSIDER YOUR COMPANY'S CULTURE AND THE DYNAMIC OF THE GROUP IN QUESTION.
Let's take an example and walk through how you can develop good MBOs for your IT team, using "Implementing a new TMS system" as an example.
First, as you have done with all your sales and operations roles, you need to have good role clarity about who is responsible for what part of this objective and break the project down into discrete tasks and milestones. You will likely need to work with your IT leader to do this; that is expected and even desired. The leaders of the groups in question will be heavily involved in developing the MBOs for the team. Each member of the team has a target incentive amount for the year assigned to them (let's say it's $4,000 to make the math easy – $1,000 per quarter). Joe (who is your TMS manager) has the responsibility of making a recommendation of which TMS system should be purchased and then driving the implementation of the system. You can turn this into an MBO as follows: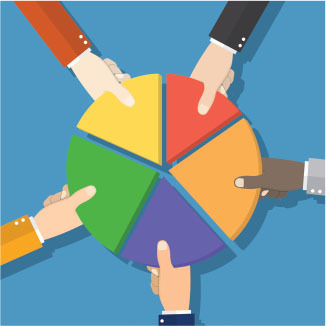 Joe's Q1 MBO (worth $1,000): Research at least 5 TMS systems, narrowing the possible candidates to two final choices. Prepare a summary of the pros/cons/costs of the two final choices in presentation format, with a recommendation for final selection, by March 15, and present findings and the recommendation to the leadership team during the quarterly meeting on March 20. Successful completion is worth $1,000. If deadlines are missed or the report is incomplete, partial or full reduction in the payment will be taken. If the report is ready ahead of schedule and/or extraordinary effort and outcomes are presented, more than $1,000 may be rewarded.
It's specific, measurable, achievable, relevant and time bound. There is a bit of flexibility on performance below or above the target, as it's never a good idea to have "all or nothing" incentives, but even the things that would reduce or enhance payment are specified. Normally I recommend stating at the start that the most the incentive would be increased above target is by 50% (so maximum payout here would be $1,500 for Q1).
In Q2, another MBO assigned would likely be around completing the contract with the TMS provider and developing the work plan for implementation. In Q3, there would be other milestones specified to ensure the project is remaining on track, and by Q4 (hopefully) you could be measuring successful implementation by having your first full month run through the new system. You may decide that each quarter's objective is not the same value as the one prior. That is fine. The payouts can be scaled with the biggest payment coming when the project is finally completed. As I said, MBOs are VERY flexible.
There is an on-going controversy in the compensation world about the efficacy and dangers of these types of incentive plans (see Drive by Dan Pink and Punished by Rewards by Alfie Kohn) and so some caution needs to be taken. If not handled carefully, these types of programs can turn your entire staff into coin-operated employees who only work for the next MBO payout. It needs to be very clear that these bonuses (and they are truly bonuses) are not in place of salary but are for projects or activities that are outside the normal scope of duties. There are certainly companies out there that have made good use of incentive plans for every role in their organization, so it can be done, but you need to consider your company's culture and the dynamic of the group in question.
BUT NEARLY EVERY IT GROUP HAS MORE PROJECTS AND INITIATIVES LINED UP THAN THEY ARE LIKELY TO GET THROUGH IN A YEAR. THAT IS SOMETHING WE CAN WORK WITH, USING AN MBO.
An alternative to MBOs (especially for groups like IT, accounting, HR and marketing) would be to calculate a collective value that the group contributed to the organization over a set period and allocate a portion of the "gain" to every member of the team based on a percentage of their salary. This allows for positive group dynamics where everyone on the team is encouraged to look for ways the department can increase company revenue or decrease costs. Likely many people need to be involved to realize the gains, thus the rationale for paying out the gains in more of a "team pool" approach.
The final article in this series will deal with the Development Scorecard, which can be very helpful in motivating a younger generation that is looking to enhance skills and "level up" on the job.
Beth Carroll is the founding partner of Prosperio Group, a business consulting firm that focuses on the strategic management of compensation for global transportation and logistics companies. Beth is based in Chicago, Illinois, and has more than 20 years' experience developing incentive compensation plans for companies across the globe in a variety of industries. Prosperio consultants have completed projects with more than 180 transportation and Logistics companies. Beth can be reached at 815-302-1030 or via email at [email protected].
Image credits: MENTALMIND/SHUTTERSTOCK.COM, DROGATNEV/SHUTTERSTOCK.COM, ISTOCK.COM/JAMES53145