Lorie Dodson | CDLJOBS.COM
The Basics of a Freight Trucking Business Plan
If you're looking to break into the freight trucking industry, you need to have a plan of action in place. Drawing up a concise business plan is the most effective way to explain and substantiate the goals and objectives of your trucking business.
Investors, banks, and even potential business partners may wish to see your business plan before agreeing to fund or otherwise support your venture. If you aim to make a strong and confident statement about your company and future goals, this document is key.
The Value of the Process of Plan Writing
The actual process of writing up your plan has a value of its own. The process can assist you in better understanding your sector and your business-building skills.
Drawing up a plan gives you an opportunity to take a step back from your daily operations and witness the bigger picture. How does your company differ from its competitors? Where will it be in five years' time, and where would you like it to be? How do you plan to achieve the growth you wish to see?
Collating a plan and updating it on an annual or semi-annual basis can help your freight trucking company identify and ultimately achieve its most important long-term goals.
There's also a variety of unique challenges, both current and future, facing the trucking industry. The most pressing obstacles for the industry currently include:
Changing regulations and technology. If you include data about expected changes in trucking industry regulations, you'll be more capable of handling these changes with minimal impact—financially and otherwise. Likewise, doing extensive research on the new automation and digitalization technology available for the industry will enable you to budget for its implementation. This will help you delay costly debts later down the line as you struggle to keep up with the latest advancements.
Rising fuel costs and stricter carbon emission standards. The rising price of fuel has put many freight companies out of business. You can prepare your enterprise for this somewhat unpredictable expense by factoring the growing cost of fuel into the Financial Projections section of your business plan and laying out ideas for cutting costs in other areas of your operation to compensate.
Extended cash flow cycles of 60-90 days, which is standard for the industry. These extended cycles can limit your business' growth in some cases. This is why it's important to implement 'factoring,' otherwise known as accounts receivable financing, in your financial management strategy. Factoring will turn your fleet's invoices into cash, which can quickly build up your business' working capital.
Driver retention and driver health. There's a notable shortage of truck drivers in the United States, and driver turnover rates stand at nearly 100%. Drawing up a concise business plan allows you to budget for improved salaries, better benefits, performance bonuses and comprehensive health programs. This promotes job satisfaction and increases retention.
YOU CAN ENSURE YOUR BUSINESS STANDS OUT BY SPECIFICALLY FOCUSING ON MARKETS THAT BRING IN THE BEST FINANCIAL RETURNS.
Every single business plan for the trucking sector is different, but the most successful documents include specific elements.
Here are the most crucial sections to add to your trucking business plan, and tips on how to address them succinctly.
An Executive Summary
This section almost always appears first in business plans. The executive summary spans one to two pages in length and introduces your freight company and its operational plans and perceived challenges for the future. It details why and how your company will succeed in meeting its objectives and goals.
Nowadays, your executive summary should acknowledge current and future trucking sector challenges such as fluctuating fuel prices, electrification, and digitalization, and lay out your plans to address and overcome these pressing obstacles.
Your executive summary should be brief, to the point, and full of useful information. If readers don't find it interesting, they may not take the time to read the rest of your plan. The executive summary should specify your company mission, the products and services you aim to provide, highlights of your performance, pertinent financial information and plans for the future.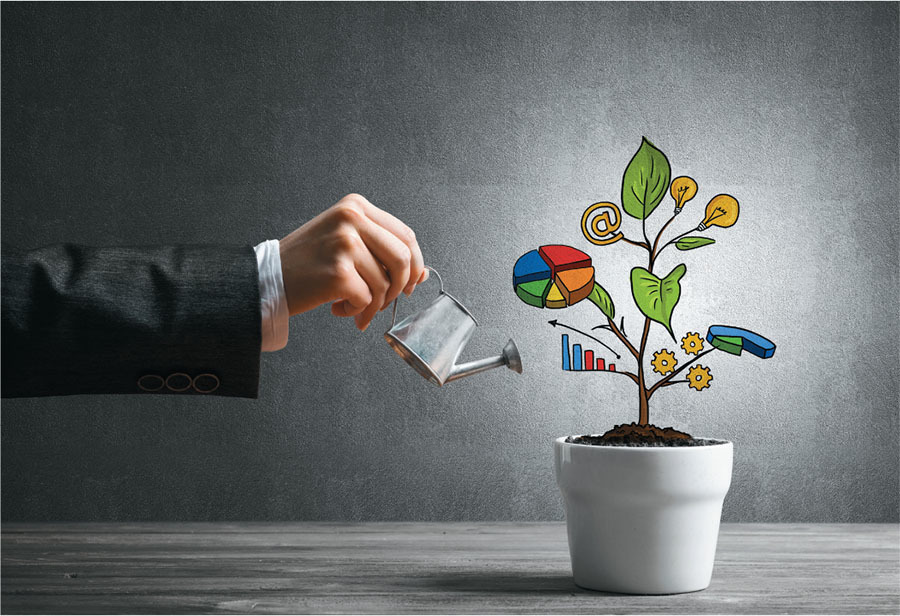 A Company Description
This section should describe the background and history of your business or business idea. Its goal is to describe your company's overall mission, and what sets it apart from its rivals in the industry. Your company description must contain crucial facts about your enterprise, including who owns it, where and how you conduct business, and the states and countries where it's officially registered.
If you have numerous employees, you can outline your organizational structure and their responsibilities and key roles in this section. Furthermore, you can write about your newest clients, planned fleet expansions, and other recent points of success.
Your Services
The services section should contain an outline of the services your company will provide, and how you'll meet the needs and demands of your target customer base. It's essential to include your customers' perspectives in your plan, as it shows that your services are relevant and will prove to be in demand.
Your services section can include important information about the pricing of the services, the goods or materials you'll be hauling, and the industries your fleet will serve.
An In-Depth Market Analysis
The quality of your market analysis will give your business plan's readers a clear idea of how well you know your business. It demonstrates your awareness of industry trends and challenges, the needs of your customers, and how your business plans to capitalize on these.
The trick to creating a successful market analysis section is to supply a wide range of relevant data that explains exactly why your company has the power to perform well in a saturated freight market. According to the U.S. Small Business Administration, the topics you add to your market analysis should include:
A description and outlook of your industry: How large is your sector of the logistical industry? Who are the largest shippers and carriers in your sector?
An analysis of your target market: Who do you plan to market your services to, and who will benefit the most from them? Companies that try to specialize in too many niche markets tend to battle to make a name for themselves. You can ensure your business stands out by specifically focusing on markets that bring in the best financial returns.
A list of distinguishing characteristics of your business: How will your company meet your customers' critical needs, and what are these needs?
A size analysis of your primary target market: Offer more details about your primary target market and the customers who comprise it.
Your market share: How much business does your enterprise expect to attract within a matter of months, quarters or years? What data have you based these projections on?
Pricing and gross margin target analyses: List your business' pricing structure, gross margin targets, and planned discounts and specials.
A competitive analysis: Who are your largest competitors in your freight sector, and why? What are their strengths and weaknesses, and how can you effectively compete with them to capture as much of the market's share as possible?
Regulatory restrictions and challenges: Will government laws and regulations like taxes on fuel emissions and Hours of Service rules impact your company? Do you anticipate future restrictions to have negative impacts?
Anticipated current and future industry challenges: Will global trucking industry challenges like increasing driver shortages and automation be deleterious to your operations? Which precautions can you implement to minimize their impacts?
Marketing & Sales
Once you have analyzed your market, you need to develop a strategy that will help you gain as much of that market share as possible. You can divide this section into two categories:
1. Your marketing strategy. Detail your strategies and tactics for building a loyal customer base and attracting new clients. How do you plan to advertise and promote your services and products, and which channels will you use to achieve this?
2. Your sales strategy. This section should describe the visions you have for your company's sales force. Are you planning on onboarding sales associates or hiring independent sales agents? How will you identify your prospects, and how do you plan to approach them?
Your Financial Projections
This section should cover financial statements and details that demonstrate your business' ability to meet its financial objectives. You should include basic financial statements like cash flow, profits and losses, your company's balance sheet and your sales forecast.
This part of your business plan should also paint a picture of how your company will perform over the next five years. The trucking industry will undergo numerous challenges during this time, including disruptions from the increasing trends of automation and electrification. You need to take these factors into account. Ensure your projections align with any financing requests to ensure your partners know that you are well-equipped to handle future obstacles.
Very few banks and investors will be willing to fund a business that has not adequately considered the predicted future trends of their industry.
COLLATING A PLAN AND UPDATING IT ON AN ANNUAL OR SEMI-ANNUAL BASIS CAN HELP YOUR FREIGHT TRUCKING COMPANY IDENTIFY AND ULTIMATELY ACHIEVE ITS MOST IMPORTANT LONG-TERM GOALS.
The Bottom Line
Your freight trucking business plan doesn't have to follow the specific structure laid out above. But it should contain all the information specified, and any other data you deem relevant to your cause.
Business plan structures can vary widely according to the industry, and you can find dozens of business plan templates on the web that will offer you concrete guidelines. However, it's important to bear in mind that your business plan needs to be unique to your venture and its ultimate goals.
Doing your research and showing that you're prepared for the future will go a long way in securing funding, attracting dedicated partners, and finding the business that your company needs to thrive.
Lorie Dodson is a full-time writer and editor at CDLjobs.com with a background in logistics management and freight forwarding, covering a variety of topics and news within the industry. Want to reach out? You can email her directly at [email protected].
Image credits: VISUAL GENERATION/SHUTTERSTOCK.COM,KHAKIMULLIN ALEKSANDR/SHUTTERSTOCK.COM, BILLION PHOTOS/SHUTTERSTOCK.COM