Dan Khasis | ROUTE4ME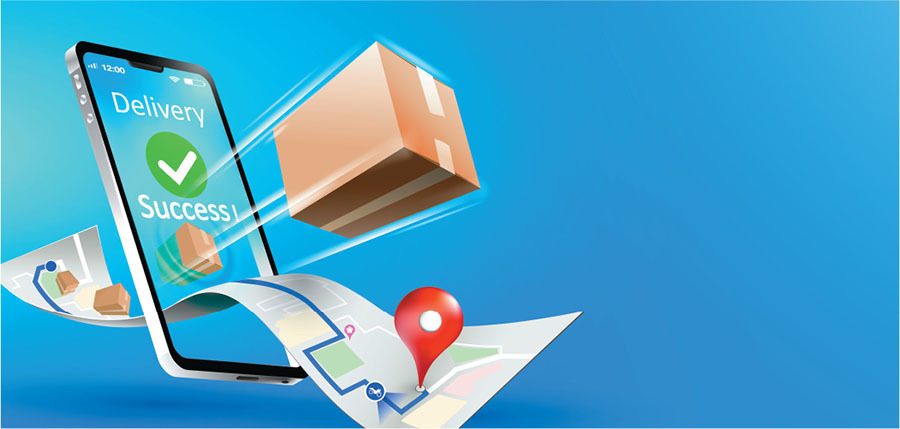 THE LOGISTICS AND supply chain management industries are facing an uphill battle this year, thanks to the COVID-19 pandemic. Both individuals and businesses now expect better service at an even lower price from the logistics industry. Delivery companies not only have to deliver food, groceries, and other products on time, but also have to maintain adequate safety measures in sync with the local COVID-19 safety guidelines. This unprecedented crisis has brought new challenges and opportunities to the transportation, logistics and delivery industries.
COVID-19 Is Transforming e-Commerce, Logistics & Supply Chain Industries
In 2020, around 8.6 billion packages are expected to be delivered to American consumers. And, e-commerce sales in the United States are projected to increase from $601.65 billion (11% of total U.S. retail sales) in 2019 to $709.78 billion (14.5% of total U.S. retail sales) in 2020.
This is the biggest jump ever in the e-commerce sales portion of total retail sales for a single year. Furthermore, it's projected that 95% of retail sales will take place online by 2040. The food delivery business itself is expected to increase to a whopping $200 billion by 2025.
With an estimated $4.6 trillion in revenue at stake, logistics and supply chain companies have no other option but to adapt proactively to the drastically changing markets as there is an evergrowing pressure to deliver a better service at an even lower price. This means that the logistics industry must adopt new technologies, business models, and market entrants. And, as e-commerce sites are almost entirely dependent on the logistics industry, the latter is adopting multiple strategies to make deliveries rapidly, safely, and in a cost-effective manner.
Some of the recent developments in the logistics and supply chain industry include the increased adoption of:
Digital technology
Platform and crowd-sharing solutions
New "sharing" business models
"Physical Internet" (PI) solutions
Curbside pickups
Contactless delivery
Challenges Facing the Logistics Industry in 2020
The logistics industry throughout the world is facing five core challenges during the COVID-19 pandemic:
Traceability – Logistics leaders must know the whereabouts of their shipments at any given time. However, COVID-19 has accentuated the problem of traceability in 2020.
Planning – The challenges of accessing and updating their plans constantly have only increased during this crisis, coming in the way of process optimization.
Procedures – Productivity is also falling due to a lack of agile procedures.
Connectivity in Adverse Circumstances – Logistics personnel regularly face connectivity issues, while delivering products in extreme conditions and adverse circumstances.
Complexity of Deliveries – Legal and customs procedures delay the time of delivery. In fact, the stringent safety procedures implemented by the different U.S. states during the COVID-19 pandemic have only increased the complexity of deliveries.
How are logistics companies adopting technology and other strategies to stay in the race? Technology is playing an important part in raising the logistics and supply chain industries out of the abyss. We explore the specific solutions to counter the above-mentioned challenges for which demand increased in 2020.
COLLABORATIVE ROBOTS ARE THE WAY FORWARD FOR WAREHOUSES TO MAKE IT MORE AFFORDABLE, FLEXIBLE, AND ACCURATE FOR ALL THE INVOLVED PARTIES.
Collaborative Robots to Make Order Fulfillment More Efficient
Automation has become a necessity during the COVID-19 pandemic because of labor and workforce unavailability. In response, many logistics companies have started using robots to make warehouse and order fulfillment more systematic with fewer resources on hand. Collaborative robots are the way forward for warehouses to make it more affordable, flexible, and accurate for all parties involved. These robots tap into Artificial Intelligence (AI) and machine learning to speed things up. Robots optimize the selection of routes in real-time for delivery drivers, guide drivers through picking activities, and help associates in a wide range of tasks. Robots also reduce unnecessary travel through a warehouse for associates, thereby making order fulfillment increasingly efficient.
Blockchain to Increase Transparency
Blockchain gained traction in the logistics industry in 2020. The best thing about this technology is that it ensures the accuracy and efficiency of performance history records because all the blockchain transactions are transparent and incontrovertible.
It also ensures transparency in the system, making data reliable for all parties involved. Blockchain further helps in capacity monitoring.
Physical Internet to Improve Efficiency
Physical Internet (PI) is revolutionizing existing logistics and supply chain management practices by drawing on different technologies and areas of research, including Internet of Things (IoT) and major performance indicators. Deployment of the combination of digital transportation networks (including physical, digital, and operational interconnectivity) are replacing analog road networks. Some of the currently popular PI examples include the Hyperloop, ET3, and JPods.
Emphasis on Electronic Log Devices to Ensure Adequate Driver Safety
To ensure considerable safety on U.S. roads, the Federal and State administrations are adding new regulations in 2020. The Department of Transportation is rooting for the proper implementation of Electronic Log Devices (ELDs) across the U.S. So, the logistics industry has adopted ELDs increasingly in 2020. ELDs inspire drivers to rest enough by monitoring their Hours of Service (HOS). So, it checks whether the drivers are logging a maximum of 50 hours a week and taking adequate rests.
Curbside Pickup to Help Customers Get Items Without Having to Set Foot Inside the Store
Curbside pickup has started to trend since the start of the COVID-19 pandemic, as it enables customers to schedule a time during which the retailer will come out to deliver the bought items to the purchaser's car. Therefore, the customer doesn't have to step foot inside the retail store. This trend is also enabling customers to maintain physical distancing. In fact, retail stores are promoting curbside pickup facilities by offering attractive extra cashback. Curbside pickups have come up as a viable solution to the challenges faced by the logistics companies.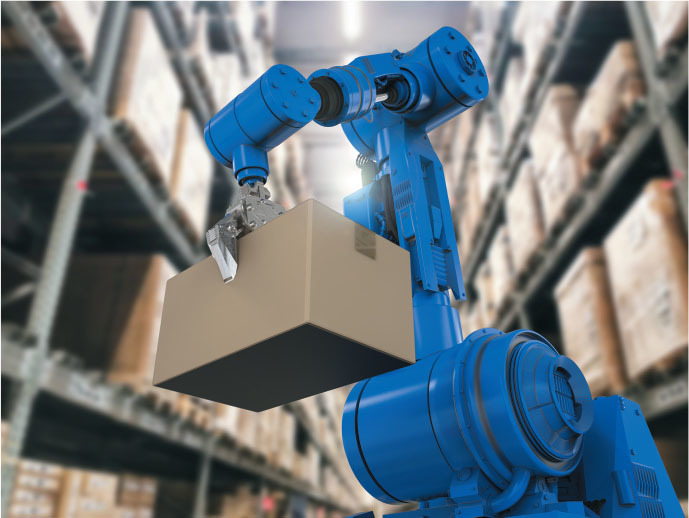 Contactless Delivery to Ensure Safety
Many logistics companies have started adopting new processes for safe delivery during the COVID-19 pandemic. The process involves seven distinct steps:
Order preparation in a contact-free environment
Contactless delivery messages at the time of shopping and during checkout
Automated notification to customers throughout the delivery process
Phone number masking
New tips on handling, returns and rejections
Delivery of restricted products, such as drugs, sensitive packages, expensive items, and alcoholic drinks, without the need for any physical exchange between the driver and recipient; digitization to maintain regulatory compliance has become a necessity here
Introduction of technology-based proof-of-delivery, so that contactless delivery can be done without limiting the options or services of delivery The logistics and supply chain industries have started implementing automated, complex delivery flows so enable contactless delivery.
Routing Apps to Improve Driver Productivity
With the final mile delivery market projected to reach US$10.78B worldwide by 2026Display footnote number:1, route planner apps have started to boom during the COVID-19 crisis. Such apps help logistics managers plan the most cost-effective routes while reducing mileage, increasing the number of deliveries per day, optimizing the time spent in route planning, and improving drivers' productivity and performance. Also, the best route planners come with an integrated tracking feature that gives retailers or logistics companies and customers up-to-the-minute visibility, so that both know where the packages are. This gives the logistics companies better control over their operations and improves customer satisfaction.
Adoption of Collaborative Efforts to Lessen the Individual Cost Burden
As there is a supplier shortage, a few suppliers have joined hands to share some costs to sail through these trying times. In fact, some manufacturers have agreed to share some burden of container storage costs during shipments.
These collaborations have helped logistics companies continue their operations, even when there were low volumes to work with.
Enforce Mitigation & Emergency Strategies
With the unforeseen COVID-19 crisis disrupting the logistics industry, many logistics companies have started to factor in "what if" strategies. As a mitigation and emergency strategy, these companies have started to implement dual-sourcing of raw materials, in-house strategies and local production.
What Should Logistic Companies Do to Recover from COVID-19?
To emerge from the ongoing economic crisis, logistics service providers should become highly agile in their operations in the short term. This will help them respond better to the rapidly changing marketing conditions.
In the medium-to-long term, logistics companies should adopt advanced technologies, such as blockchain, AI, IoT and mobile technologies. This will help meet the needs of the customers, curtail costs, boost their bottom lines, minimize pilferage and so on. Long-term strategies these logistics service providers should adopt include working with the government for improved supply chain resilience, adopting mergers and acquisitions strategies, and growing beyond local operations. Ultimately, if these companies want to survive the COVID-19 pandemic and beyond, they should adopt more technologies.
Dan Khasis is the CEO and Co-Founder of Route4Me, a software platform for route optimization that is utilized worldwide. For more information on Route4Me, visit www.route4me.com.
Reference
1 Verified Market Research; Nov. 2019: https://www.verifiedmarketresearch.com/product/last-mile-delivery-software-market/
Image credits: BASKARAYA/SHUTTERSTOCK.COM, PHONLAMAI PHOTO/SHUTTERSTOCK.COM, CONNECT WORLD/SHUTTERSTOCK.COM