Matthew Meeks | TRANSFLO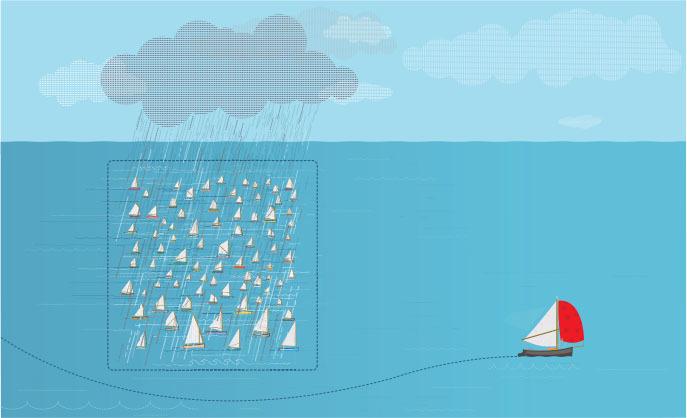 THE SWITCH FROM paper to digital, and manual labor to automation, requires the right solution matched with a seamless transition.
Since 1991, Transflo has been helping freight brokers and carriers implement the latest technology to keep the supply chain thriving. To help guide 3PL professionals in this process, we have put together a list of the most common mistakes freight brokers make during their digital transitions. Here are three things to avoid:
1. Designing Your Own App
Most brokerages underestimate the cost and time involved in launching a mobile application. Plus, post-launch maintenance like security, support, and updates are ongoing and can require major costs.
Instead of paying an estimated $100,000 to upwards of $1 million annually, a good best practice for companies is to go with an existing industry-trusted app that's already thriving in the market.
For example, a mobile app such as Transflo Mobile+ (which already has 2 million users) offers a custom app feature to carriers who want the look and feel of their very own customizable app—while using the foundation of a trusted leader in the industry since 1991.
2. Rejecting Change
The only true constant is change, but that doesn't mean it's always easy to implement change into your business.
Big changes (especially new technology) can sometimes feel intimidating and seem like they'll require a lot of man-hours, taking resources away from business and production.
The best way to combat this is to communicate with your technology provider and formulate a plan that ensures you can adopt and implement the new app without interrupting operations. Modern freight brokers deserve access to technology that can save them time and money. The good news is there are ways to adopt new solutions that avoid interruptions to regular business and production during the transition and training period. And that brings us to our third point.
3. Not Planning for Training & Transition
Many businesses adopting new technology report feeling they didn't have proper training in how to use the new solutions effectively. A planned and well thought-out transitional period is crucial for adopting new technology. So, be sure to communicate this with your tech provider early on and request a catered transition plan for your business. At Transflo, we develop an implementation plan early on to make sure our clients feel comfortable with all the new processes and software—this helps ensure success.
For more info about Transflo solutions please contact them at: (866) 528-7172 or [email protected]
Image credit: MDGN/SHUTTERSTOCK.COM