Glenn Patton | ROANOKE TRADE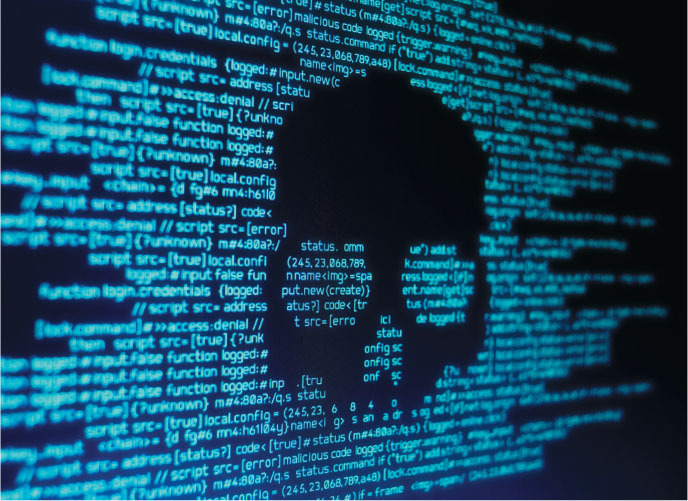 IN RECENT WEEKS, the global shipping sector has been among the industries hit by high-profile ransomware attacks in which hackers cripple a firm's files and computer systems, demanding payment before restoring them. Four of the worlds' largest steamship companies have fallen victim to these costly attacks resulting in costs exceeding hundreds of millions of dollars.
The International Maritime Organization (IMO) was also recently attacked by hackers—just days after an attack on one of the steamship giants. The IMO incident brought down the website and internal web-based services at the global regulator's London headquarters.
According to cybersecurity company FireEye Inc., ransom demands for large organizations can range on average on average from $10 million to $30 million, with hackers increasingly following up their ransom demands with threats to publish stolen data online.
Truckers Are Also Vulnerable to Cyberattacks
The trucking sector has also been experiencing an uptick in cyberattacks during the last few years—from ransomware to social engineering in the forms of phishing and pretexting attacks, and human errors such as creating large databases without controls, according to a 2020 Verizon report.Display footnote number:1 Most recently, two of Canada's largest trucking and courier companies were targets of ransomware attacks that impacted portions of their systems. It was reported that those two incidents were part of six separate ransomware attacks by one group that targeted Canadian supply chain firms. In both instances, the hackers infected their systems with malware and leaked a handful of documents on the dark web, along with a threat to release more material.
Why Is the Transportation Industry a Target of Cyber Threats?
A lack of awareness and weak cybersecurity practices are among the principal reasons the transportation industry is so vulnerable to cyberattacks. Fleets are increasingly utilizing digital tools, such as GPS tracking and AI-enabled intelligent transportation systems, and with each connection comes potential vulnerability. It's important for firms to understand that cyberattacks are not just limited to big companies. Any business connected to the internet is at risk.
In fact, the FBI in July warned trucking companies that cybercriminals could even exploit vulnerabilities in electronic logging devices (ELDs). "ELDs with more advanced telematics functions and a connection to functions such as shipment tracking or dispatching can allow a cyber actor who gains access to an unsecure ELD to move laterally into the larger company business network," according to an FBI Private Industry Notification dated July 21, 2020.Display footnote number:2 This potentially opens the door to accessing financial records or other proprietary data or provides opportunities to install malware.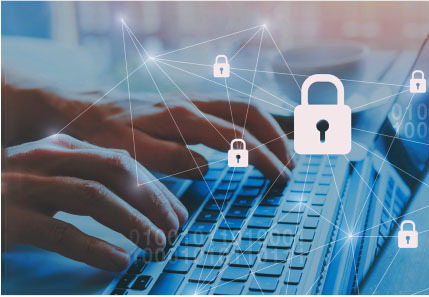 Exacerbating the situation is the COVID-19 pandemic and the resulting shift to remote work and push for more paperless transactions, providing cybercriminals with new avenues to attack.
Addressing the Cyber Issue
To help mitigate cyber-related losses, provide all employees—from the C-suite level on down—with security training, making them aware of the many risks and practices and policies that must be followed. Frequent testing for system vulnerabilities is also a must. Other bestpractice measures include installation of anti-virus protection software; employing a system back-up strategy; securing the entire IT infrastructure, including monitoring anomalous activity; requiring multi-factor authentication; communicating on an ongoing basis company policies with regard to opening emails, performing wire transfers and sharing confidential data; and many other security protocols.
Cyber insurance is also a necessary component of any risk-mitigation plan to help pay for the potentially significant costs resulting from a cyberattack. This includes everything from the costs for data loss and restoration; data incident response, including notification expenses, crisis management and PR, forensic fees and legal expenses; thirdparty liability; loss of income as a result of the attack; extortion and ransomware payments; and payments for fraudulent wire transfers. A strong cyber program also provides access to employee training materials and cyber-breach coaching.
Additional Sources:
ZDNet, The Wall Street Journal, Verizon, Inside Logistics. FreightWaves
Image credits: SOLARSEVEN/SHUTTERSTOCK.COM, SONG_ABOUT_SUMMER/SHUTTERSTOCK.COM